meandyou is one of the most familiar club-night and label names in Manchester. It's ran in some capacity for over 10 years now with its five residents; Herron, Joy Orbison, Juniper, Taber and our next Truancy Volume contributor Lyster, putting together some of the city's most fabled parties and releasing consistently great quality music. While part of a collective, Andrew Lyster stands as a singular figure within the greater electronic music community. His broad selections mean that pinning a certain sound to him is practically impossible. That idiosyncrasy has made him a cult favourite with Manchester clubber's discerning ears and feet. Nowadays he's focussing more on YOUTH, the label he launched last year with the aim of sharing the music he's digging with the world. The debut release came from Portland artist Yard, with further releases from Shamos and Yugen Disciple following soon after. We're extremely pleased to include him in the series and we also sat down for a chat with him over a pint or two.
Hey Andrew! What's your musical background? What were you listening to as a teenager? "So I got into music through my dad. He was a big Northern soul head but also really into house, disco, reggae and all sorts of other stuff. Big vinyl collector, and music collector in general. That was played in the house throughout my childhood so it was ingrained in me from an early age. I was hearing stuff like Larry Heard from 10 years old, lots of Chicago House and the late 80's early 90's stuff that was big in the UK, Network & things like that – it was always Sunset & Kiss FM in the car. In my teenage years I was big into hip-hop, West Coast and the New York stuff, and obviously dance music. I remember the old Fantazia compilations I'd nicked off my Dad, looking back they have some great stuff on. When I was 10 he took me and my best mate at the time to see the Prodigy at the G-Mex, it was the Fat of the Land tour, which would have been about '97. I always remember sat on a massive speaker stack at the back and seeing people getting carried out, thinking that they'd died. The whole experience was pretty eye-opening."
So you were listening to club music well before you were probably able to ever go to clubs? "Yeah, hundred percent. Me and my mates used to go to [Manchester record store] Vinyl Exchange, but none of us would buy records, we'd just buy CD singles and promos as they would be really cheap, mainly hip-hop, but I'd buy dance bits too. By about 17 I was going to Sankeys pretty much weekly. Most of my teenage years were going to Sankeys at the weekends when they were booking David Morales, Frankie Knuckles, Francois K, I actually saw David Guetta play there once, haha. That was probably about 2004/2005. There wasn't much else on in Manchester that I knew of at the time so those were my formative years of clubbing."
That was about 2004, meandyou started? "2008" So there's not a huge gap between those two. "Absolutely, when I was 18 or 19 I started a night in the basement of bar called Cord in the Northern Quarter. I didn't DJ at the time but I would get the music together and my mate would play it. Around that time I met Sam [Herron] at a club night, I think Cassy was playing at. I'd started playing my own stuff by then and I'd thought about starting a night myself but then me and Sam talked about doing it together where we'd book people. Then he introduced me to Taber and it went from there."
Soup Kitchen didn't exist at that point, so where did you do the parties before then? "We did the first party on the 10th August 2008, so pretty much exactly 10 years ago now, and that was in the basement of the Palace Hotel. We booked Pigon (Efdemin and RNDM). We had 300 people turn up which was incredible. We'd planned to do 5 parties there but they were pissed off with how loud it was so we had to find different venues. We did one at Melodies opposite the Arndale. We got shut down that night because the owner told us he had a 4am licence but he didn't and the police came in. We'd brought Marko Fuerstenberg and Luke Hess over, making UK debuts and we got shut down just before they started playing. Everyone came back to my flat and Luke Hess played a live set there to about 25 people. The next party was at Bookbinders, it was an interesting place, the kind of club where people went to cheat on their partners. Then after that we moved onto Soup Kitchen."
Given your background in design, has the visual side always been an important part of meandyou? "That part of what I do was developing around that time. I was just coming out of uni and I'd done multimedia so I had a graphic design background but also 3D visual graphics. The three of us had quite strong visual ideas from the start but I guess because of my background as things went a bit further, I took a bit more of a lead on that."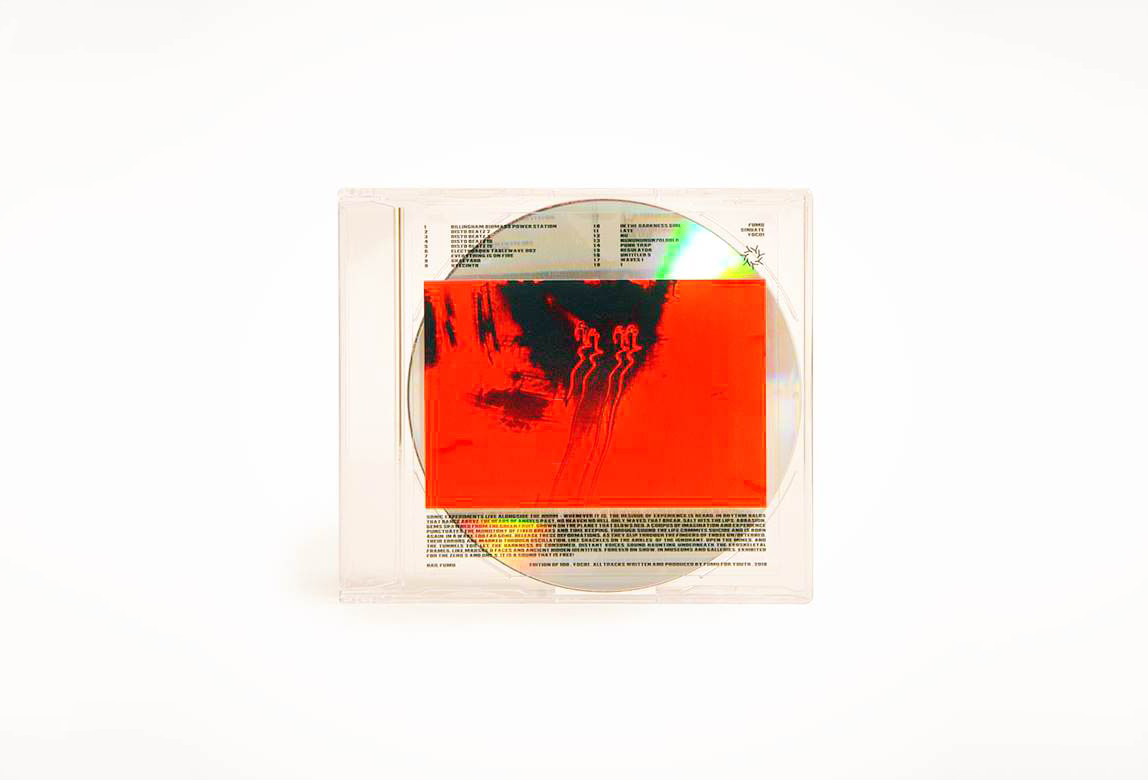 When I first started going to meandyou it happened at least every few months now it's even less than that. So is the focus more on the label now? "I think we might do some more meandyou records in the future, but we also might not – we'll see how it goes. With nights we may still do some but only maybe even like once a year or something. I got tired of the promoting side of things a while ago really – it was never a strong point for any of us. We're all so busy with other parts of our lives, we've all got different ideas beyond meandyou, which is quite natural I think. It's exciting to move things forward. At the moment I'm really enjoying focusing on YOUTH."
Is it harder to promote now? The scene in Manchester is seemingly a lot more healthy than it was maybe 10 years ago. "When we started meandyou 10 years ago there were sporadic things that were amazing of course, but in terms of regular parties there wasn't loads happening. Whereas now there's smaller venues dotted around town doing stuff every weekend and if you're bringing someone into the UK for the first time and you need to bring 150 people down to break evenm it's pretty risky innit?"
So we were talking about the importance of visuals for meandyou. How do you feel this extends into your label YOUTH? "With meandyou the design was very much black and white, minimal. With YOUTH I wanted to do something different. I wanted to try and make it a bit less restrictive. We (or I) maybe backed ourselves into a bit of corner with meandyou for that which is sometimes is a good thing but it also could be quite limiting. I'll see where it goes with YOUTH. At the moment I'm not doing record sleeves because I don't think it suits the aesthetic of the label."
And is that whole idea of not restricting yourself visually something you're keeping to the music released on the label? "Definitely. The Yugen Disciple release is completely different from the FUMU release. meandyou releases were like that to an extent as well in some ways. The releases were of a similar palette but could be quite different. Because it's just me doing YOUTH it'll just be what I'm enjoying so it could be anything really."
Do you think what you're releasing on the label is tied in with you selections as a DJ at all? "Yeah I think so. I wouldn't want to release something if I wouldn't play it on a radio show or in a club. The FUMU record is quite experimental but it also feels really accessible in other ways, which I love. I think the label will move around and just be a complete reflection of my tastes, similar to when I'm playing records in a club I guess. I don't really try and keep to a similar sound, I like to move around from one record to the next, keep things interesting for the crowd but also myself, curveballs and changing directions. There are people like Dozzy/Abdulla Rashim who are great at creating an atmosphere from such a singular sound but that's not really for me."
What's next for YOUTH, meandyou, or yourself? "For YOUTH I've just done the FUMU CD which sold out this week. In September I'm releasing a 7 inch from Sin Falta. After that I have an EP from American artist Bryce Hackford. Lots more stuff to come with FUMU for sure, he's sent me so much stuff and it could all be released in honesty, it's blown me away.
Busy time. So is there any of this stuff on the Truancy Volume? Yeah, quite a few unreleased bits from YOUTH and friends, and just a selection of bits that are really exciting me at the moment.

Lyster: Website, Twitter, Discogs, Instagram, YOUTH, Bandcamp,