Brawther broke onto the house scene back in 2009, after an exchange with Chez Damier over Myspace led to the release of his 'Untitled' record on Damier's, at-the-time, newly revived Balance Alliance label. In more recent times he's been quietly working on his first studio album 'Transient States', a record he's self released on his new label Negentropy, and one he's described as being able to work on with 'complete utter freedom' since commencing the project. Showcasing deeply-rooted works ranging from house to dub, broken beat and downtempo, the eight track album see's the French producer working with an array of studio musicians and vocalists, with unsung Detroit hero Javontte tapped for the album centre piece "I Can't Explain".
We caught up with Sammy to discuss the direction and collaborations on his new album, getting invited by Fumiya Tanaka to come play his Chaos party in Japan, his long-time friendship with Chez Damier and  forthcoming music under his collaborative Dungeon Meat alias. On Truancy Volume 218, Brawther showcases a more low-key listening side, delving deep into the jazzier side of his collection, but with a strong emphasis on groove throughout. Featuring music from the likes of Uriel, The Other Project, King Britt, and more, it's a free-flowing hour, that should please long-time Brawther fans.
Hey Sammy, super excited to have you on board for our mix series though, thought I'd quickly mention how hard I rinsed my copies of Don't Go and Gsm's Life (Dub) when they came out. Fully were some of my most played records at the time. So just to start off with something a little recent I thought I'd begin by asking about your second album 'Transient States'. You've mentioned you were able to work on this with 'complete utter freedom'. Can you tell us about how the album came to form and how that freedom informed the creative process? "Hello and thanks for playing those tunes! The idea of freedom is that of a blank canvas where anything is possible. I set myself a few goals to achieve i.e an ambient track, a dubby one, and a vocal one etc. The freedom was also not to have to please any A&R who may have provided some restrictions on this project. That's why I ended up creating a label to house the LP. I've always wanted to do a multi-genre album and try my hand creating various sounds. It was a good exercise and I learned so much throughout the process."
One of the highlights from the album is the track "I Can't Explain" which looking at the track credits on Discogs has guitar from Chris Dawkins, congas from Theo Thornton, Rhodes from Dan Goldman and of course vocals from Javonntte. What's the story behind this one, did you know you all wanted these people on the album before you started? Did you all meet up in a studio to record this one together? "This tune came from another demo which had a similar bassline. I re-worked it into something new which became the basis of what you can hear now. I first recorded the guitars when Chris came over to the studio. Next I got in touch with Javonntte after a recommendation by my friend Garret David from Chicago. It took us a few weeks to nail all the vocals and we actually worked over Facebook private video feed. I wish I was there with him in his studio when it all happened as it's so much quicker to be able to direct someone on the spot. I'll always push to be present at the recording stage when I can! The congas were recorded at my mate Theo's house during a visit in Lisbon. Finally I had the keys re-recorded last by Dan who also laid out some beautiful improvisations."
Obviously it's early days but what can you tell us about Negentropy, your new label? Any ideas of where you might want to take it yet? Why the name as well? "This album is like a beta-testing for the label, a platform to get my album moving rather than trying to shop it around to another label. It's still very much in the early days and in fact I'm thinking of already changing the logo and visual aesthetic but it's going be completely ready by the end of September and it's going to be all systems go from then on! Essentially it'll be the home for mine and a collection of friend's music primarily. I've got some incredible creative geniuses around me to present something exciting and fresh. The name Negentropy came from an older track of mine. It's a cool physics concept that is the opposite of entropy (how things turn to a disorganisation), there are a lot of parallels with music. But check it out on Google. The meaning runs deep!"
Just going a bit back here can you tell us about an early DJ gig (or series of gigs) that helped make you the DJ you are now? "I think that the evolution of my profile over the years has led me to move from doing warm ups to closing and everything in between. The time spent playing in clubs has been more rewarding than practising at home. I've definitely spent the majority of my time behind the decks in clubs rather than at home if I reflect back on the past years. I'm usually more responsive when it comes to track selection and mixing when it's live than at home when I've got all the time and my collection to choose from. It's difficult to pinpoint which gigs were defining, it's more the variety of the venues and the crowds that keep you on your toes. Trying to keep 3000 people dancing at Genosys every year in Glastonbury to filthy underground house or warming up for Marshall Jefferson in LA and making sure everyone is already dancing strong before he gets on… You got to be able to cater for a lot of situations."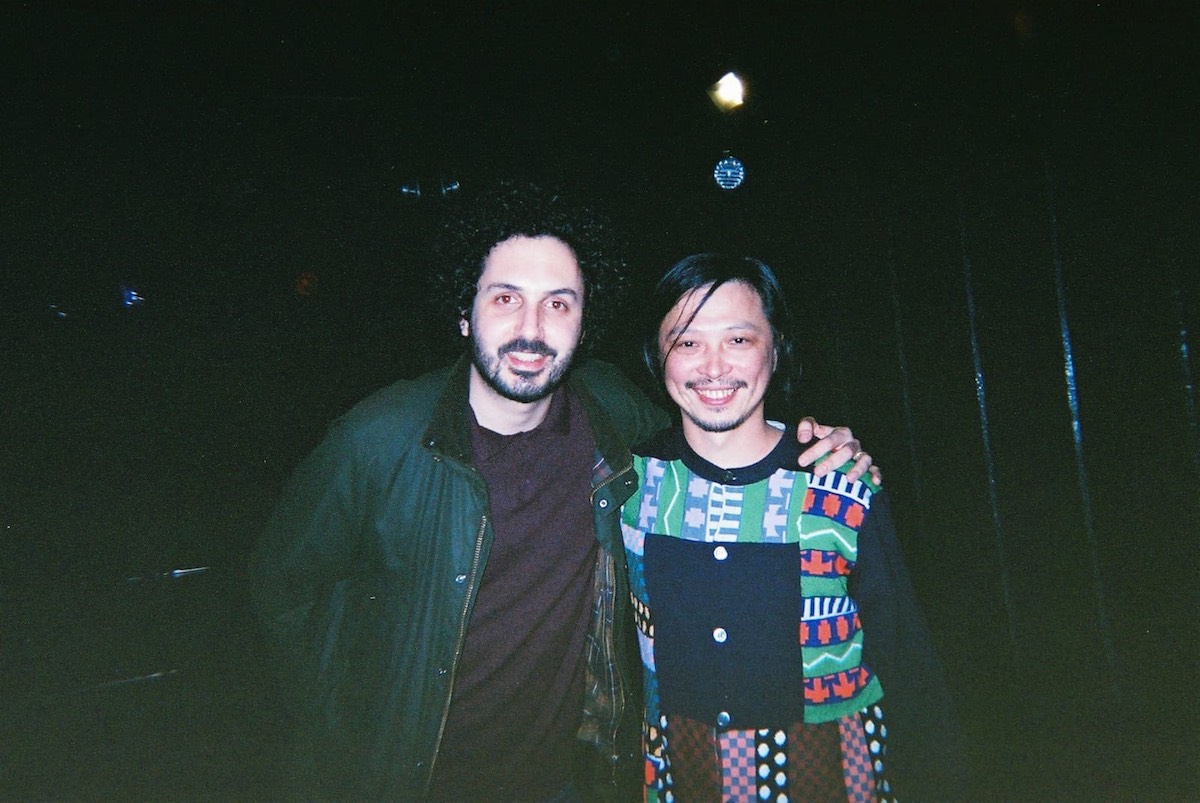 In terms of more recent gigs I heard that you had a blast in Japan, getting invited by Fumiya Tanaka to play his Chaos party. What made that one a special one? "I've been to Japan many times and played a few times but this was the first time that i got properly invited and flown out to play. It was also my first time meeting Fumiya. There were many highlights but meeting Fumiya was number one, simply put we are now friends. He introduced me to his crowd and we played back to back after both gigs for a few hours and it really clicked. It's humbling to see that people who have been doing it from day one are feeling your music and then you realize you connect on a human level as well. Japan has a special place in my heart, I love its culture and its people. The crowd at the Chaos is amazing, they keep on dancing like no tomorrow."
I was reading that recent 'Influences' feature on the Ransom Note and one bit I loved reading was where you state you could write a novel about Chez Damier and what you've learnt from him. The bit about him living in Paris in the 90s piqued my interest though. What's there to tell about those times? "Chez moved to Paris after splitting with Ron Trent. I think Chez has some weird connection with my city, he absolutely loves it and always gravitates back to it, even nowadays he spends a lot of time there, his agent is french, his artist name is pretty much french.. He worked with a few local labels and was obviously welcomed by a lot of those who were championing the underground sound of the US.  I can't speak about some of the colourful things that i know but would suggest you pick up on this if you ever interview Point G (Dj Gregory) or Dj Deep, they were there at the time and will give you an accurate recollection of it all HAHA!"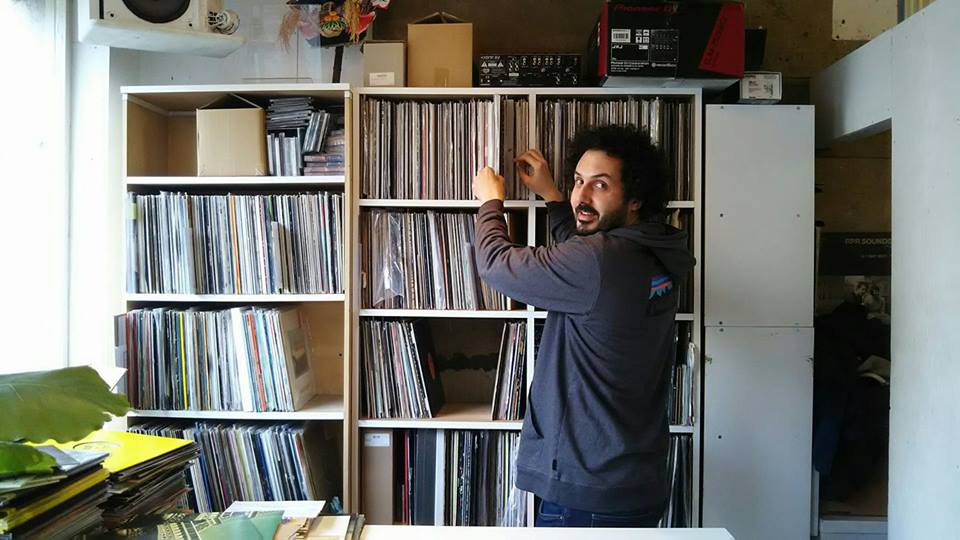 What's the deal with any forthcoming Dungeon Meat material at the moment? I can imagine the album has been taken up a lot of your time, but with that now complete do you feel the need to reconnect with more collaborative club music? "Dungeon Meat is sharpening the tools in our cave ready to come out with a blast! We are trying to program the next three releases which will also include our new EP. We have been playing the track for a few years actually and still happy with it, so please watch this space as the time has come."
Moving into the realms of DJing, what would be one of your favorite opening tracks, something to get your set started no matter when you're playing? "I:Cube – Vackjack  is one of my go to party starter tracks. I've opened many times and will continue to do so."
What can you tell us about the mix you've done for us? Any particular direction you went for this one and are there any particular tracks that you've recently discovered that you want to shout out? "This mix is just on the listening tip, jazzy grooves and deep. All these tracks were scattered across my collection, most are older purchases. Some I've never played before. I often buy records that will serve a purpose at one point in time, and some of them found their moment in this podcast. Not to say they'll never be used again though!"
What else can we expect from you in the next six months if it hasn't been mentioned already? "More music on Cabinet Recordings, Negentropy, My Love is Underground and a bunch of remixes :)"
Last usual question from us, when was the last time you danced and what was the last thing to put a big smile on your face? "Last time I danced was at Club Der Visionaere last Wednesday and the last thing that put a big smile on my face is my son Henry who is almost 2 yrs old."

Brawther: Facebook, Soundcloud, Resident Advisor, Instagram
Brawther's new album Transient State is now out to buy on Negentropy
You can catch him playing b2b with Delano Smith at La Plage du Glazart, Paris for Off Dimensions Festival on the 19th July.