A resident DJ at one of the last bastions of late night clubbing in Belfast before all 6am licenses were revoked, Jordan found new avenues for people looking to immerse themselves into a community of late night dancing in the city. Moving back to Belfast after four years of studying music in Leeds, Jordan quickly began throwing a series of parties in off-club locations such as noodle bars, restaurants, hairdressers and art spaces before deciding to progress into a club environment. Setting up The Night Institute with Timmy Stewart in 2016, the night provided Belfast with a reliable weekly night featuring quality underground music and resident DJs, without hefty door prices caused by overheads from headliners. With affordability meeting quality, the night proved a huge success with club-goers regularly attending, week in, week out. We caught up with Jordan to talk a little bit about Belfast and the Night Institute, as well as DJing trance to 10,000 people at sixteen, his own label Nocturne Records, and further local talent from the city. Featuring music from Roman Flügel, Radioactive Man, Red Axes as well as past Truancy Volume mixers such as Avalon Emerson, our 202nd Truancy Volumes is an hour of Jordan at his best.
Hey Jordan, thanks for taking out time to answer some questions and do this mix. What can you tell us about the Night Institute which you run with Timmy Stewart? How did you two meet and started the night, how has it developed? "My pleasure mate. I'm really into your Truancy series so it's exciting to join a long lineage of what looks like a who's-who of electronic music. Fair play to you guys! I first met Timmy when we were both tutors for a music technology organisation called Beat 'n' Track which was essentially introductions to production software, Ableton etc and DJ workshops for young adults. I booked Timmy for a bold party I was doing in an art gallery shortly after, and we've been working together since really. The Night Institute was a bit of a response to an over-saturation of guest DJs at the time, over two years ago."
We wanted to create a non-elitist party which didn't break the bank that could cater for people wanting to hear good music but without reliance on thousands of pounds of guest overhead. Yeah, as a weekly night it's had a fantastic two years so far – ups and downs included and numerous venue changes, but generally it's been amazing. Plans for 2018 are firmly underway. Despite our insistence not to rely on guests, we're pretty proud of the guests we have brought over. Debuts from Mike Dunn, Paul Johnson, Kornel Kovacs, Moxie, Gerd Janson to name just a handful. Basically good DJs and producers, not flavour of the month hype merchants. People who's music we play in the club each week are always go-to's.
Prior to that, what can you tell us about the night Yello? From what I understand you'd also been DJing in Belfast for many years prior to being legally allowed to enter a club. "Yeah, I was DJ'ing in clubs from about fourteen, well before I was legal to drink and definitely before I was allowed to be in a club. When I was about 17 I was one of the residents at a late night after-hours club called Yello. It was a gay party and it was pretty raucous. Residents played all night when the upstairs opened, and it was basically the last bastion of late night clubbing in Belfast before all 6am licenses were revoked. For three to four years in my teens I was up and down Ireland playing all sorts of weird little spots. Old man pubs, illegal raves… there were big parties too. I did a live set from an Irish festival called Planet Love at 16, live on Radio One to 10,000 people. It was a mental time to be growing up."
You mention in a past interview that after coming back from studying music in Leeds, the Belfast scene had moved on significantly. Can you explain how? How'd you find yourself immersing back in? "Absolutely, the club-scene moves so fast. Before I moved away I had been a 'young' DJ and one of the younger ones on the dancefloor, and suddenly there were about two new generations had sprung up in the four years I was away. I didn't really know where to start apart from going to parties again and throwing my own illegals. Who doesn't want to go to a party in a noodle bar, Indian restaurant or art space? I don't think theres any excuse why people don't immerse themselves in their local community if they're passionate about electronic music. You have to give something back, whether as an artist or a clubber, surely? Nothing is owed to people sitting on the internet passing judgement on events they aren't even at?"
Certain trance records are finding themselves into a lot of DJ set at the moment. You had a strong affinity with the genre growing up, can you run us when this was and what you were listening to? "The strain of 'trance' I played in my youth was more tech-driven than floaty and melodic. Big drums, big basslines, and the influences can definitely be heard in the peak time techno I'd go to now. I think it's great that people are looking back at great music that was previously scoffed at in certain circles, the euphoria of it was definitely something that excited me about dance music as a kid."
In 2016 you setup your own label Nocturne which has seen two releases from yourself so far with some cracking remixes from Tuff City Kids, Adesse Versions and Borrowed Identity? How long had you been thinking of starting your label and how did you go about getting some of those remixers on board? "To be honest, I've sort of neglected the label since the past release as I've been focusing on tying up a load of loose ends of tracks I've promised to other labels. I'm really into the DIY ethos so the label was my way of getting music out in a digital landscape where it's pretty tough to get stuff heard by the labels you're into. With the remixers, I'd booked both of them and had come friendly with both their agents by booking a lot of his roster. so it made sense to work together on that side of things too."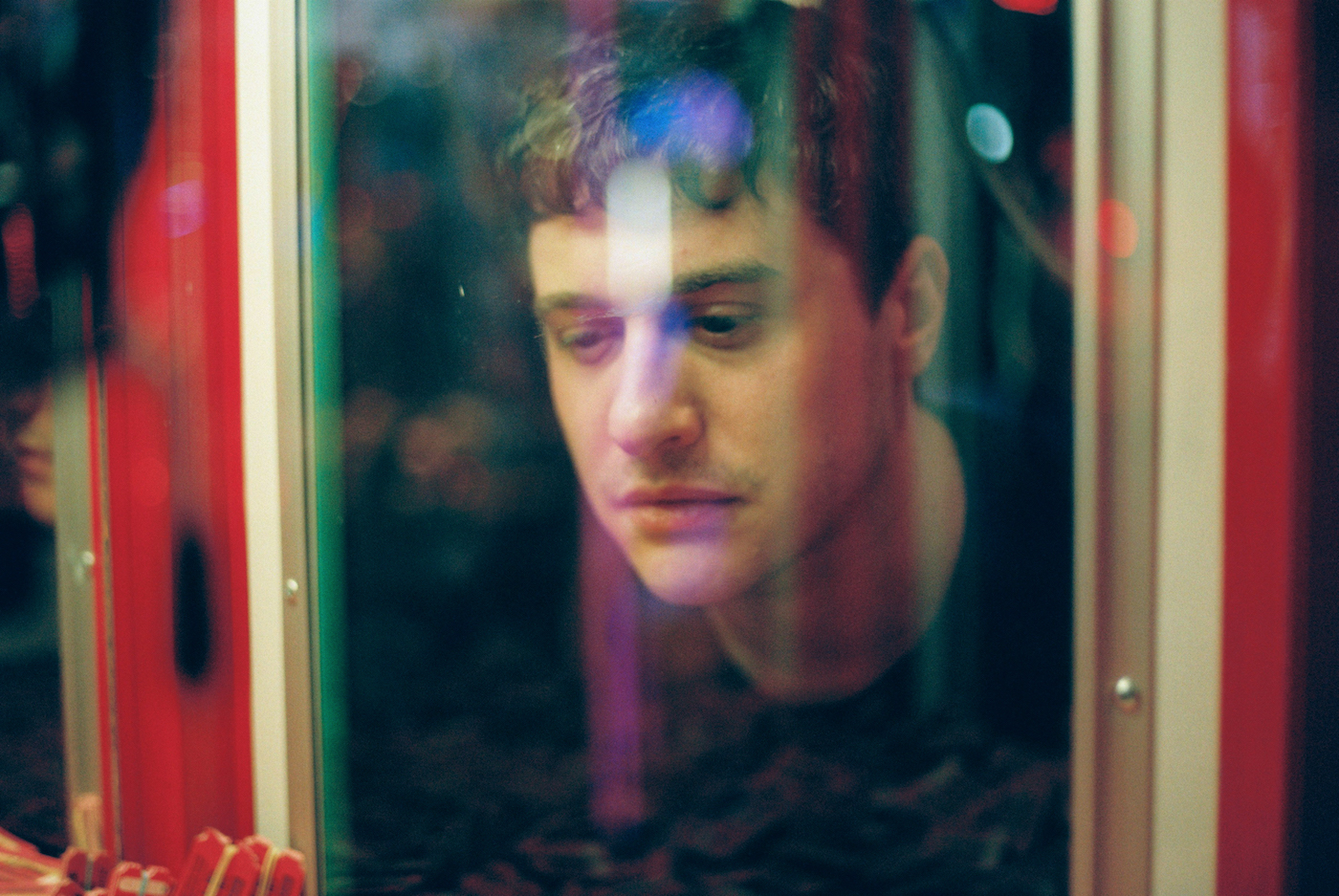 The Soundcloud description alludes that the label will see more music from emerging talent from the city of Belfast. Anyone we should be keeping our eye out on? "I haven't even had a chance to think about forthcoming Nocturne releases BUT check out Bobby Analog, Black Bones, LOR & Mount Palomar who are all from Belfast with big things happening in the next year. There's plenty more too to be honest, check the AVA line-up. Jam-packed with talent from the city."
You had a release before Christmas on the newly launched Loose Fit. Was that a case of you sending them tunes or the other way round? How long does it usually take for you to be happy with sending out tracks? "The internet's a great tool for creating relationships despite the pretty toxic nature has a habit of breeding. I'd been in contact with Harry from Loose Fit via Soundcloud and he seemed passionate about the label he was starting so I knew he was going to push it properly which is refreshing amidst the throw-away nature of 24/7 digital music. Having Brassica on the EP sealed the deal as he's a favourite of mine. A recent demo I checked, the first save of it was 9 months ago and I'm still not happy with it, so generally it's an ongoing process of jamming at home, bringing stuff to a professional studio for mix-downs, arguing over mix-downs, decluttering tracks etc. It's definitely not a track-a-month type of scenario."
You've hinted at some upcoming collaboration work with Ryan Vail in some pretty decked-out studio on your FB page. Are you a person pretty open to collaboration? How has it differentiated from producing solo? "I'm 100% into collaboration. The Night Institute is a 5 hour b2b DJ set – one tune each. I wouldn't have got into making music if it wasn't for working on Cubase with Dave Lievense from age 15. I wouldn't have learnt Ableton if it wasn't for collaborating with other students on my music tech degree in Leeds. Ryan's very talented, we just had a full hardware jam all day – Juno, Elektron Octatrack, my Moog voyager. The two of us barely touched a computer!"
What can you tell us about the mix you've recorded for us? "The mix starts with one of Belfast's original exports, David Holmes talking about the emerging club-scene at that time. It's just a polite nod to the heritage of where I'm from. The whole mix is pretty electronic-driven, lots of synths and bass with some pioneers like Roman Fluegel, Fischerspooner and Radioactive Man peppered nicely in with the likes of Avalon Emerson, Red Axes, Eli Escobar & myself."
Lastly, when was the last time you danced and what was the last thing to put a proper smile on your face? "I'm pretty much always smiling and dancing, cause why not?"

Jordan: Facebook, Soundcloud, Twitter, Resident Advisor
You can catch Jordan playing AVA Festival in Belfast this year again
Photo by Megan Doherty