In an interview with Resident Advisor a few years back Patrick Russell describes the 90s Midwest rave scene as this super intense, but unique connection of small cities around Detroit and Chicago. With fellow neighbouring areas such as Minneapolis, Madison, Milwaukee moulding the fold, a giant formation of hard acid rave routes brought together a hub of budding DJs and Midwestern parties. Russell has slowly emerged as one of the mainstay figures from this era, with connections to No Way Back and Interdimensional transmissions meaning an unprecedented amount of respect from his peers as DJ. With a hard-edged, acidic sound, his playing style is quintessential Midwest, yet his development over two decades and a move to New York (where he holds a residency at Bunker new York) has led to a more informed sound he's described as 'hypnotic and psychedelic'. We caught up with Russell ahead of next month's Dekmantel Festival to chat about No Way Back 2018, the responsibility of 'paying the scene forward', his productions with Jasen Loveland and how he's maintained his integrity as an artist without the need to compromise.
Hey Patrick, thanks for taking out time to answer some questions. Thought I'd just quickly shout out No Way Back 2017 as I was fortunate enough to be in Detroit last year and attend for the first time and had an absolute blast watching you and everyone play. Sad I'm not making the trip again this year, sure you'll have some crazy anecdotes after the weekend just gone? "Somehow, we continually manage to top the year before, in some way or another. There are too many moments to mention, but what really stands out is hearing the feedback in the following weeks, people who say this party has changed them in a positive way. It truly reaffirms why we work so hard to make it the best we can." 
Seeing as this is your first time on the site, I was hoping we could try cover all bases here and just make our way through the years, so going way back a little what can you tell us about the time between the Music Institute days and the mid-late 90s rave scene. You've mentioned there's so much about that stint in time that still remains untold so keen to maybe hear about certain parties that might not have necessarily been the best, but you feel had that core Detroit vibe. "The reason I made that comment years ago is because that era is, or at least was at the time, largely undocumented. By today's standards, it's difficult to comprehend just how fast the music and party scene was changing; many of the artists were creating and figuring this all out for the first time, so many of the records (that are now considered classics) were literally one of a kind. They hadn't been done before. Tracks like "Jazz Is The Teacher", Maurizio's early 12"s, Robert Hood's Untitled series, these were all new, cutting edge. You went to events back then to be a part of a fresh new movement, and it was growing and morphing drastically from month to month."
What can you tell us about a club called Industry in Pontiac? That came a bit before all this right? "I started going to Industry sometime in early-mid 93. At the time it was one of only two places to consistently hear this music on a regular basis (the other being 3 Floors Of Fun at St Andrews, which was more musically varied). Friday nights at Industry were called "The Factory", and the usual residents were D-Wynn and Mike Huckaby. I spent every week just watching them, learning how they interacted with the records, the mixer, and the crowd. Genres weren't so distinct back then, it was common to see them seamlessly shift between house, techno, Detroit, UK, and otherwise. It was my education." 
You've mentioned in a couple of past interviews of having this responsibility of paying all this forward and that you have the utmost respect for fellow DJs that continue to do so. What part of 'paying this forward' strikes you as the most important responsibility here? "I had countless profound moments in those days, seeing Detroit artists I looked up to play in such intimate environments, hearing these amazing one-of-a-kind records and then hunting them down. Those instances shaped who I am now, in a singular way, and I guess I feel compelled to create an experience where at least a few folks can leave the party with a unique, long-lasting memory. I can't wrap my head around doing this for any less of a reason." 
Outside of playing house parties can you tell us about the time when regular US gigs started to come in for you? Had you decided you wanted to try do this full time yet? "My first out-of-town gig came in 2000, but over the following decade I wasn't playing that much outside clubs/parties in Detroit. It wasn't until I moved to New York in 2010 that the US gigs really started picking up, and in 2015 I begun to travel internationally with some frequency. Ever since I've been blessed enough to consider DJing and producing my full time job."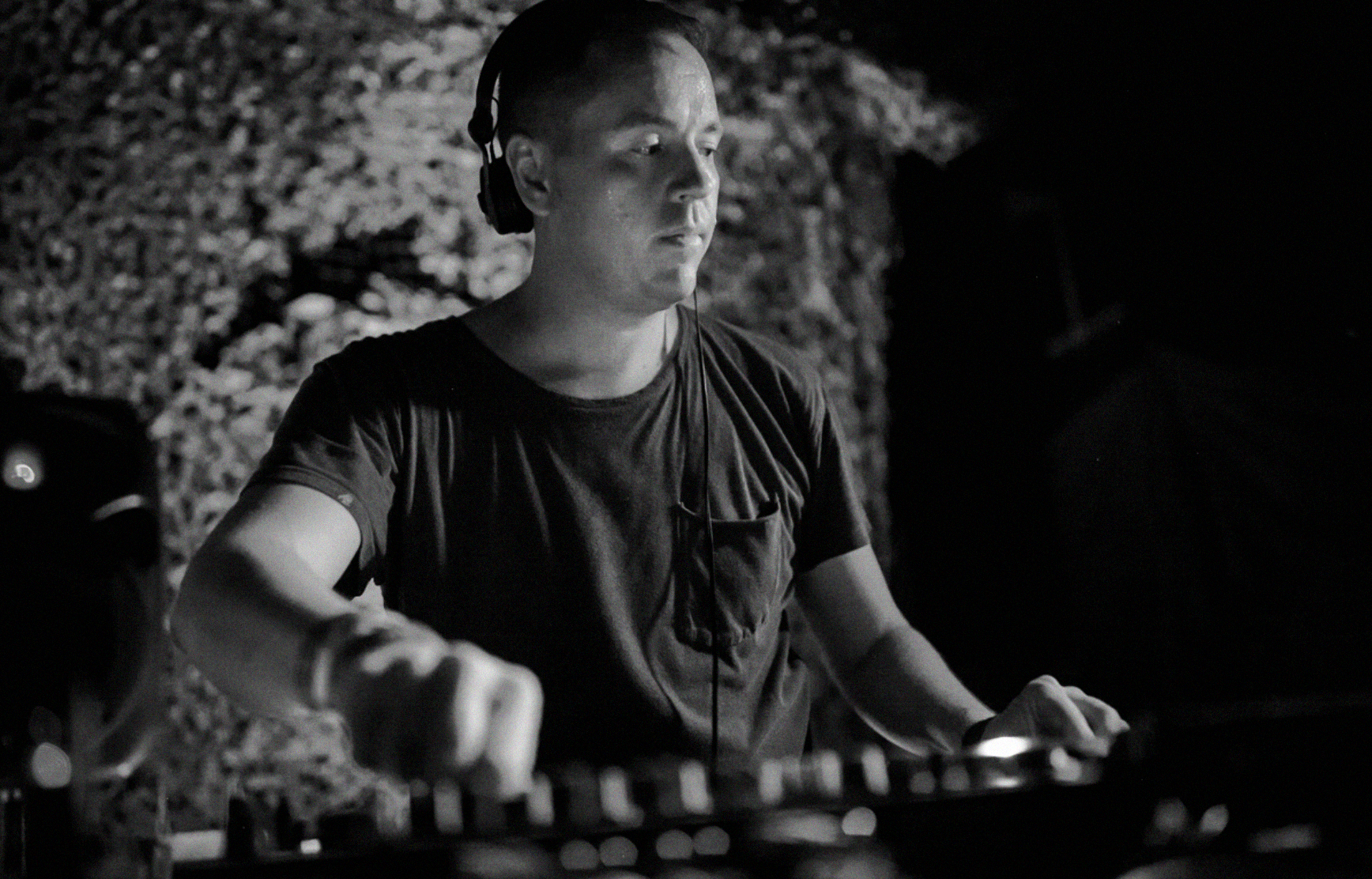 When did you start throwing parties yourself on a bigger scale? What can you tell us about the parties you were throwing with Adriel (Fresh Corp)?  "Adriel is a bit of a legend in Detroit. He's been throwing events since the early 90s, and over the years he also had a clothing line, a store, and a magazine. He has always been a fixture on the scene, very involved. He was responsible for the legendary Family nights at Motor, and years after Motor closed he decided to start Family up again as a monthly; him and I met up and found we complemented each other, had similar views, and we decided to join forces to bring it back. It was quite successful for a few years and we even started a few other events as well. Looking back, I think we filled a gap in the Detroit scene at the time." 
Can you talk to us about your early affinity with nature? You grew up surrounded by cornfields in a very rural area, correct? Would you say you searched out music to soundtrack these views, or even possibly search out music to escape them? "I guess in general I've always gravitated toward space in music, and yeah that's probably just a reflection of where I grew up. I wouldn't say it's a conscious thing, but it makes sense when I look at my involvement with the Mysteries Of The Deep ambient series and even playing at the Labyrinth festival in Japan. There's something magical about playing music with cohesive visual and mental components." 
Without wanting to push you to boil things down to a sound bite, how would you describe the vibe you've explored in your sets over the years now that it's no doubt cemented in your mind? Who would you say you share a similar vision with in terms of DJing outside your usual crew. "My sound has shifted many times over the years, from early Detroit and Chicago tracks to a more house and disco-based sound influenced by DJs like Theo Parrish, to a more rugged, abstract, and acidic sound. I've also been influenced by artists like Donato Dozzy, Marco Shuttle and BMG, who have helped balance or shape my sound into something a bit more hypnotic/psychedelic." 
You've mentioned in a past interview that your foundations in all this may not necessarily be unique to you, yet we can form such personal experiences from it. Can you expand on that possibly? "I'm not 100% sure what I was referring to there, but I can say that I'm by no means alone in my foundations. There are a ton of artists playing today that had equally heavy and formative experiences years ago, and we can all translate that to a current audience in our own way. It's critical to give our perspectives." 
In terms of DJing you're busier than ever at the moment and have been lucky to have carved out a career sticking to your guns on the style you wanted to play. Despite this, is there any way you've had to maybe adapt since more and more abroad gigs started coming after that Labyrinth gig. Not necessarily your style of DJing, but everything that came with being a DJ outside the US? "Yes of course, I've had to adapt somewhat. It's important to play what's appropriate for the venue and crowd, like I can't exactly play the same material at a large club in Europe the same way I play at No Way Back, for instance. Yet, this gives me an opportunity to branch out and play some other forms of music that still come from the heart, without compromising and playing bland club fare. Maintaining that integrity is a challenge, but it pays off."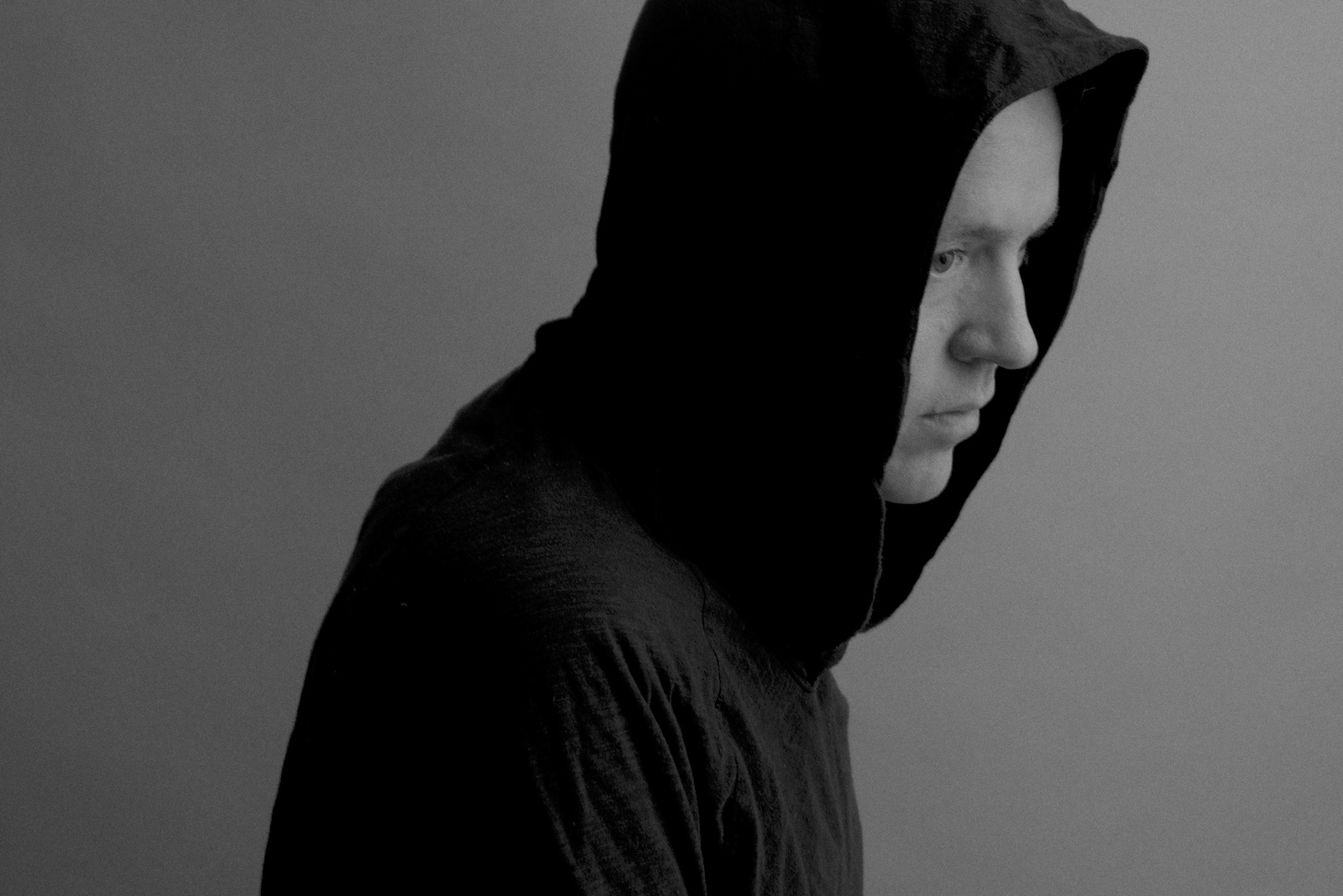 What would be one of your favourite opening tracks, something to get your set started no matter when you're playing? "That's difficult to answer, because I often reset the vibe and try to not lose the established energy, but I also play it all by ear… so I typically pick something on the spot. No matter what, you have to read the crowd and trust in yourself enough to play whatever you choose with passion. People can feel that immediately." 
Tell us a little bit about Interdimensional Transmissions and No Way Back. What's the relationship like between everyone and is their something in particular you take from each artist? "As a crew we've all known each other and shared music knowledge for decades, so we all know quite intimately what we each bring to the table. I think the magic – the extra credit – is how we all respect each other so much and play off each other's styles, trying to outdo ourselves and make the party into something memorable each time."
Let's talk about your own productions for a second as you've quietly put out a number of remixes over the years recently? From reading that interview you did with Sequencer it put me onto your recent remixes of Certain Creatures, the one you also did for Loveland and a forthcoming one for a UK artist that may be landing soon? Have the remix requests been rising and do you find you enjoy working with stems/parts to work off? "Yes, I've kept quite busy with remix work in recent years. I really enjoy it, in particular the idea of putting forth a version that respects the original track but also shines through as your own vision. I think one of my main influences here is Carl Craig – if you go back and listen to the remixes he did from the early to late 90s, they are each so incredibly different from the original, unique, but also have his fingerprints all over them. They are standalone pieces of timeless genius, and if I can come even half as close to his level then I'd consider myself a success." 
What can you tell us about your collaboration with Jasen Loveland? How do you two know each other and what got you both in a place to want to make some music together? I think possibly it had been a while since you collaborated with someone like this? "You're correct, it has been a while since I collaborated with anyone – the last time was with Seth Troxler in 2008. I met Jasen Loveland around eight years ago though mutual friends, but more recently I noticed all these crazy acid tunes he was cranking out. I happened to be going to LA, where he lived at the time, so we decided to record in the studio for three days. We were able to capture a number of bizarre jams, and as it stands now four of them will be released on vinyl this fall. I think we have great chemistry in the studio, and now that he lives in NY we are excited to keep the project going!"
What else have you got lined up for the next few months if it hasn't' been mentioned yet? Any gig you're particularly excited about? Any new producers/DJs/records you want to shout out at the end here? "Exit and Dekmantel are my big ones for the summer, though I'm incredibly stoked to play Parallel festival in Spain this September. Both the organizers and artists involved are such great people, I really can't wait for this one! It's hard to pick new producers/DJs/artists, there are SO many I respect and love right now… though I will use this opportunity to say: watch out for Certain Creatures. His unreleased techno material is crazy good." 
When was the last time you danced and what was the last thing to put a big smile on your face? "Well this won't come as much of a surprise, but the last time was definitely at No Way Back. I was beside myself and couldn't even stand by the end of the party. Too. Much. Fun." 
Patrick Russell: Facebook, Soundcloud, Resident Advisor
You can catch Patrick Russell playing at this year's Dekmantel Festival from the 1st to the 5th August.