For our 178th Truancy Volume we welcome François X, a producer and DJ from Paris who's strongly helped define the French capital's techno scene in the last decade, bringing in some of the scene's most talented producers to the city for the first time via his Dement3d parties (which he runs with HBT). Having formed a long lasting friendship with another local hero, Cyril (DJ Deep) through coincidental meet ups at one of the cities flagship record stores, DJ Deep saw the potential talent in François' music and motivated him into finishing some tracks for his own label Deeply Rooted. This motivation materialised  in 2009 through the formation of François' debut EP Future Roots Vol 3. Since then he's continued releasing records mainly via Deeply Rooted and his own Dement3d label offshoot, whilst also being tapped by Marcel Dettmann in contributing to his MDR label. We caught up with François to discuss his early West/East coast hip-hop years, early Paris parties, David Guetta and the news of his forthcoming debut album. He's also supplied us with an hour of tripped out techy and dreamy beats for our 178th Truancy Volume featuring music from Yotam Avni, Syncom Data and more.
Hey Francois, thanks for taking out time to do interview, huge fan here. I usually like starting my interviews way back so just want to start with maybe going into detail about the more 'housier' sound that was circling round Paris before French Touch hit. How did you fall into this sound at the time, were there any regular parties you were going to, who were the main spinners in the city? Were all your friends into the same music? "I fell into this sound, especially this clubbing culture like everyone else in Paris. One of the first times I went down to a proper club, I think I was around 15/16 at the time. One of the regular parties then was a party called React at a club called Les Bains Douches, which was a real famous club in the 80s. It was a real hype club, with lots of people from the fashion and music industry attending, so a real cool mixture of party animals. The party was hosted and organized by Dyed Soundorom, who is now one of the guys behind Apollonia. It was a very, very good party because at the time there were no usual guests, it was only DJ locals, so there wasn't really anyone looking at timetable. Everyone was coming down straight from the beginning and stayed right till the end. It felt like one big family as most of the clubbers and DJs were all friends."
Then there were two of three other parties, one was called Cheers a huge gathering for any Garage music lovers. So I was attending parties like this one, circling around a nearby record shop called Betino's, which was the main shop for DJs such as DJ Gregory, DJ Deep and people really interested into music. The main spinners in the city at that time, were Laurent Garnier, DJ Deep, the guy from Versatile label Gilb'R, I:Cube, people like Frank Roger from Real Tone, Dan Ghenacia who was the leader of the party animals crew. You know even David Guetta was big but not for the same music he is famous for now. It was this music that was being played commonly in the gay scene in Paris, like hard house. He was one of the main residents at a party called Scream. In terms of friends, I just remember I had this big crew I was getting along, we were literally going the React parties all together. Like 40, 50 people. It wasn't only just about the music, but the movement itself, the culture, the way you dressed. It was like we were raised to be clubbers. We would wait for Wednesday to come pick up the fresh flyers at a department store called Le Shop for the next weekend parties. We were addicted to clubbing in a way."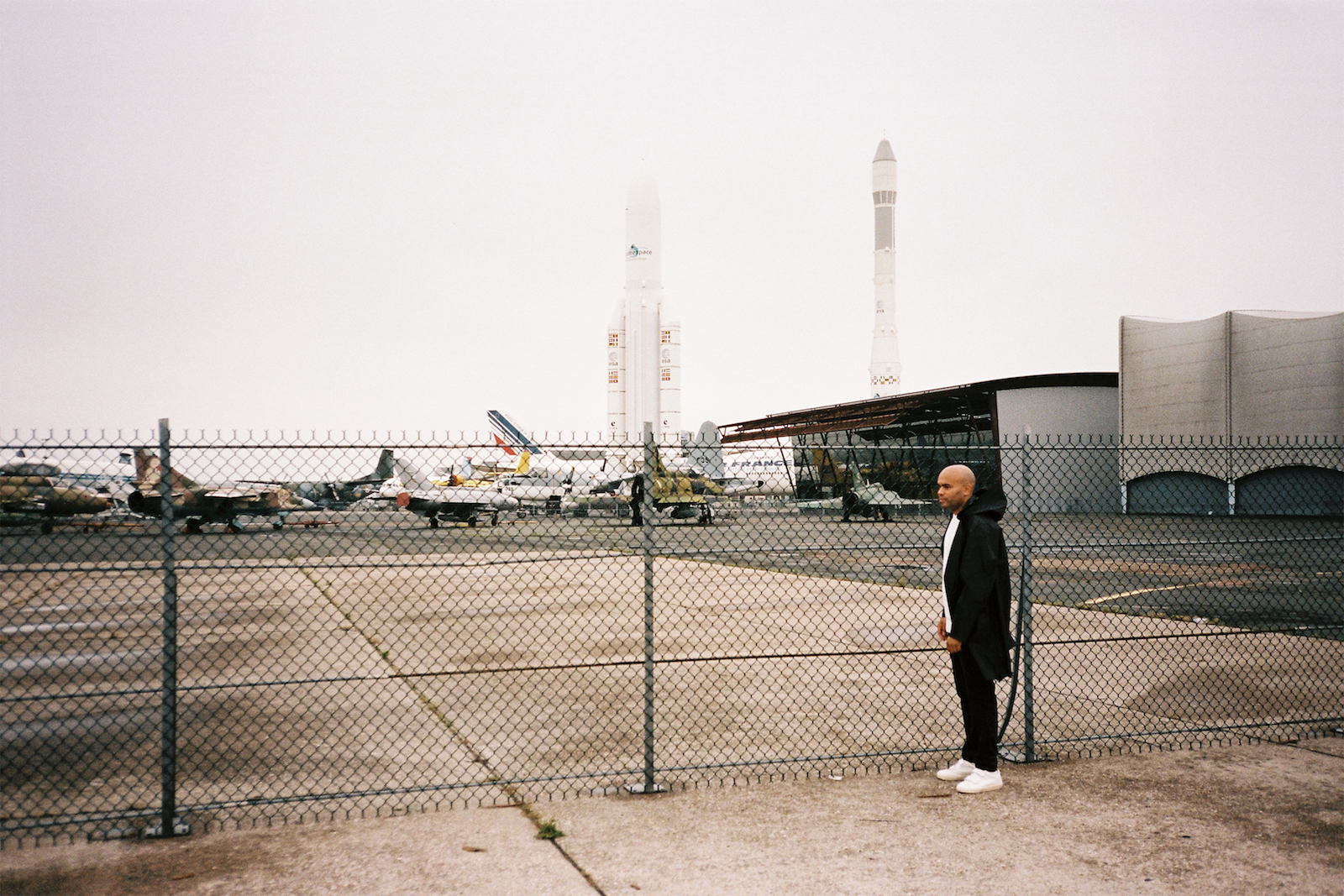 What sort of east/west coast hip hop were you also into growing up as I understand that's what you 'cut your teeth into' from what I've read in past interviews? "Yep, so growing up basically hip hop was my main music base. I was super into the movement you know, wearing the baggies, the New Era caps from Chicago, the New York Yankee ones too, plus wearing Jordan's and Air Force 1 sneakers. I was really young at the time, maybe 12/13 when a friend of the family gave me the 'Enter the 36 Chambers' album from the Wu-Tang clan and I was really amazed by the music and the roughness and the sections by RZA. It was definitely my first steps into hip hop music so I became a huge fan of Wu Tang, followed by Das EFX, EPMD and all the guys from Mob Deep. A bit later I got massively hooked by the West Coast sounds, the Death Row team for example, before they went through hell. Artists like Dr Dre, Dogg Pound, Snoop Dogg, 2Pac, Nate Dogg were on my top list. Just a lot of stuff that was good at the time. It was a huge part of my life. It was a bit like electronic music you know, I was just totally into the movement. I'd go to hip hop street dance battles and stuff like that. I remember I was not that rebellious as a kid but I used to watch all those hip hop thugs movies from Menace to Society, Boyz in da Hood and New Jack City, Fresh.
So when exactly did producing come into question? Was there any defining memory where you were like 'I need to download this music program' or buy this particular synth?  "In a way no because when I started spinning as an amateur, the idea of producing electronic music was a big step above my head you know. It was around the beginning of the 21st century and producing music was a job for professionals I thought. I was into those really classical American dance music artists from New York, Chicago and Detroit like Larry Heard or Carl Craig and everyone in between. Those guys were masters at producing, and for me at the time it was if i wanted to sing pop music and be at the same level as Michael Jackson. It was impossible to think like that. Producing came a long time after my beginnings as a DJ. It was around 2009, one day I just downloaded Ableton and I started producing beats with no real intention of releasing music, literally just for fun. At one point though it was my friend DJ Deep, who told me I had great sketches sitting in my HD, and with a tiny bit of improvement he could possibly think of a release. So it was him in a way that pushed me to release music."
Can you tell us a little bit about how you first met Cyril (DJ Deep) and how 'Future Roots Vol 3' came about? "Basically I met Cyril through record shopping at this famous record store called Benito's, owned by a guy called Benito. He is the man who actually coined the name Francois X. (When I was putting  records on hold, Betino was putting Francois X on them instead of my full name Francois Xavier). I met Cyril at those record shopping sessions and we just became good friends through that. I started sending him music and he just really gave me the motivation and confidence in producing in a more serious way. One day he just called me and said those two tracks I had sent over where finished and he wanted to release them. The Future Roots title at the time was a project he had, the main goal was to push and release music from newcomers. So a big coincidental friendship through records digging lead me to my first steps into production."
Can you tell us how you met DJ Heartbeat too as it was you two who first started throwing the Dement3d parties together? This was back when Social Club was still open right too? "We were friends a big friendly team in a way, and it was the same with Julien, who now goes as HBT. I met him at the Cheers party . But we did not join forces instantly it was quite some time after. He started the Dement3d parties alone at some local clubs  and one day he said he really wanted to collaborate and try to take the Dement3d parties to another level. So it started with just the two of us playing alone and slowly we invited guest DJs in different clubs in Paris. One was called the DJOON where we had most of the Ostgut Ton guys like Prosumer and DJ Pete. At one point we had an oppurtunity to throw some parties at Social Club and it was a real challenge because at the time the Club was really famous for the second  French Touch wave with Justice, Fluokids, Brodinski and Teki Latex's crew. So here we were in 2009, hosting parties at the beginning of this new wave of Berlin techno. We held one of the first gigs from Shifted, the one and only Sandwell District gig in Paris. This is the story of Dement3d and I'm not ashamed to say that we were one of the first collectives along  DJ Deep's 'Deeply Rooted' parties to shape and  definea what the clubbing scene in Paris is like today. So thanks to Julien and Cyril and myself :)"
From Social Club, you found a new home from Concrete since it opened. Can you tell us about your history with Concrete, your favourite parties you've attended/played and the best DJ you've seen pass through?   Basically I met Brice, the promoter of Concrete at one of our own parties and there was a time when we thought about collaborating together for the Dement3d parties. It never happened but it's cool because he launched Concrete with the 'SURPRIZE' team. One day he called me and asked if we wanted to throw the first techno party at Concrete, as they were mainly throwing house parties there. This first party was amazing you know, I was playing alongside Martin and Jasper from Indigo Aera, DJ Deep, Cosmic TRG and Marcel Dettmann himself. It was around March 2012 and it was amazing, it was mind blowing. It was the first time that everyone from the Parisian clubbing scene in Paris came to the same party, because at that time the crowd was divided in two tribes:  "the party people" and "the nerd" crowd who were more picky about the music selection. The energy we felt that day was epic, almost timeless, as that sort of music had never been really played.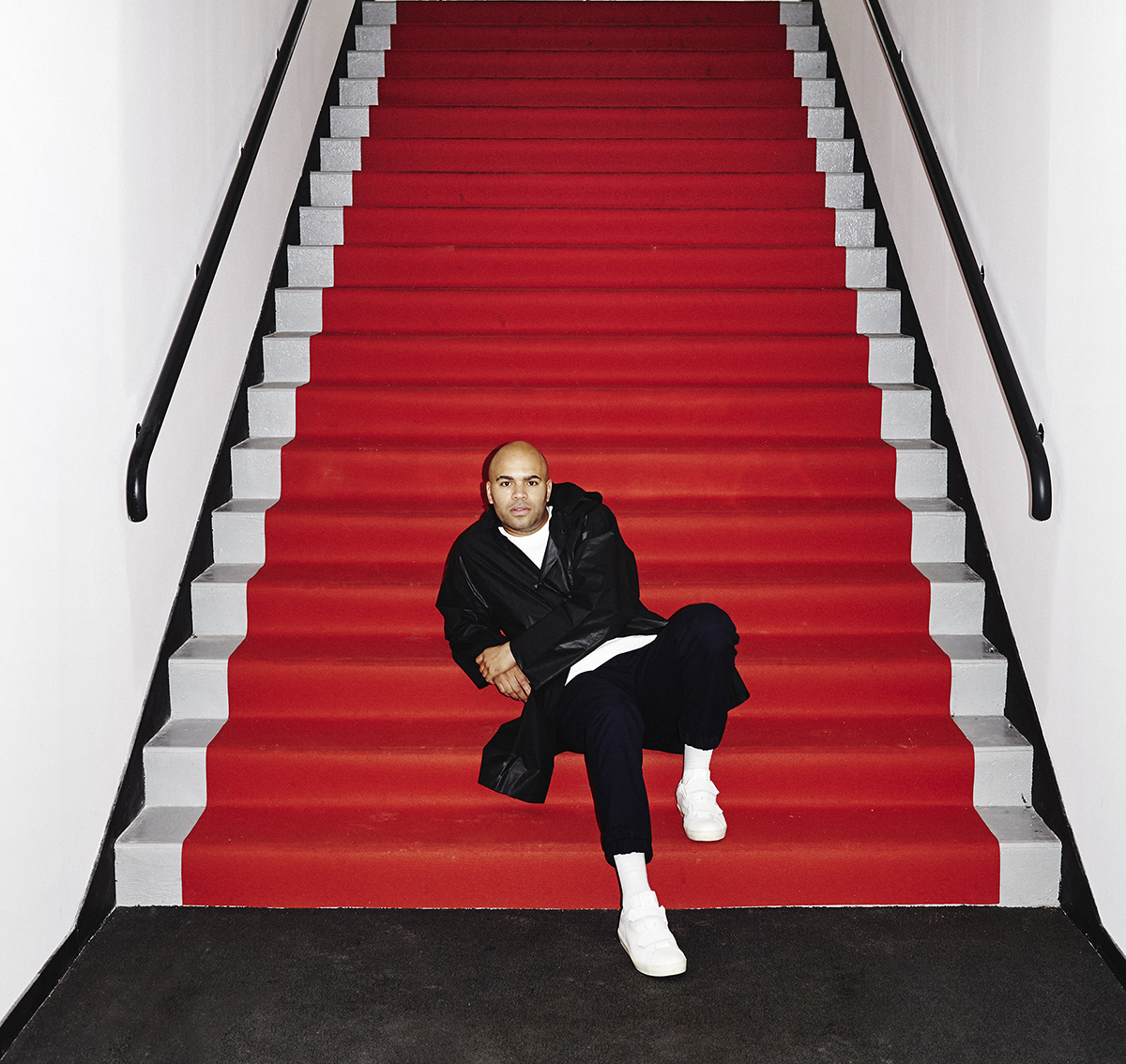 I've had some hugely memorable parties there, especially during the Autumn/ Winter period, when the sun is coming down at 5/6pm. Those moments at Concrete are still the best for me as you can almost enter into a new dimension. It's that precise moment, a late Sunday afternoon, when people are trying to grab that last dreamy feeling of the weekend. It's not easy to describe it but everything feels connected and you're free. In terms of memories, for me the b2b with Marcel Deetman was a big moment, each Concrete anniversary are always big .Especially the one we had two years ago, the party went on for like 20 hours. It was crazy. In terms of best people I've seen there Marcel Dettmann again, the Voices in the Lake live set was hugely inspiring. Also DJ Harvey oh my god, it was such a sexual musical vibe in there."
What would you say are some of your favourite go-to tracks at the moment? Any ones that are getting the biggest reaction in your sets? "Wow there's so much music in my head, just to pick one is super difficult. I don't know there's this remix, it's a bit cheesy but super effective it's from Landslide. I don't remember the track title but the Robert Hood remix is a masterpiece on the dance floor. Got some unreleased Dettmann tracks too. There's this one which is an 808 jam with some rimshots, It is amazing because it's so stripped down that the rim shot itself is the main part of the track. It's been driving everyone nuts as everyone focuses on it. Another track which I had never played so much is DJ Hyperactive MusicBox. It's a real sneaky acid track that I'm really playing  at the moment."
What can you tell us about the mix you've recorded for us today? "I tried to record a mix that reflected my current mood. It's a bit housey with bits of techno. I didn't want to label it with any genre but my intention was to try convey a trippy, dreamy journey like I mentioned in my previous questions. I put a lot of emotion, in a deep, positive way. That was my idea for the mix too so I hope you like it. I put some old and new tracks, trying to connect the dots between that dreamy 90s era and mix it with today's vibe. A journey from the past to present. My advice, listen it during your night walk and be free!"

François X: Facebook, Soundcloud, Twitter