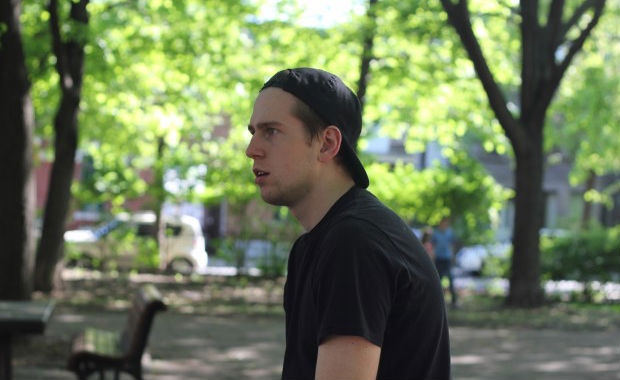 Back in May, we introduced you to the Montreal-based artist munno. Since then, he's been in the kitchen whipping up a Truancy Volume to keep you company in the summer heat. Described as coming "straight from the heart piece" by the man himself, this mix touches on genres from all over. Notice the R. Kelly drop 13 minutes in and don't sleep on the fthrsn (previously featured here on Truants) tune 40 minutes in, not to mention the featuring of his friends and Montreal kinfolk in Evenings, Ryan Hemsworth, Tommy Kruise, and Malky.
When we asked him what to expect from this TV, he replied with enthusiasm stating "Oh man, I noticed you guys cover a lot of dance music but I think I'm gonna keep it slow. I think Imma break some tapes out…it's gonna be all over the place; I got a lot of ideas for it."
With respect to Ryan Hemsworth's mix from a year ago, munno reels in all his influences and forms a beautiful, heartfelt mix that's sure to please many. Without further delay, we present to you munno's Truancy Volume with the same sincerity shown in his production.
Truancy Volume 74: munno

Tracklist:
'* /// ayhausca jim
old playa footage /// playa – if u scared, say u scared
jaheim – finding my way back
pidjeon – carmenita rd
french montana – mean (munno remix)
elverum, eyes closed
.rar kelly – rar talk
malky – baby hows your day (munno remix)
capeface – hideout
soosh – uncertain (evenings remix)
antwon – (lap of luxury tommy kruise remix instrumental)
ryan hemsworth – colour and movement (munno remix)
munno – clear head
stalactite singers – the lights
knx – forst-w.i.l.y
evenings – friend (munno remix)
fthrsn – only happy
munno – ending