Three-Peat is our feature spanning genres and labels to bring you three select releases from the past – whether the past month or the past year – that still deserve your attention.
1. Haleek Maul – Oxyconteen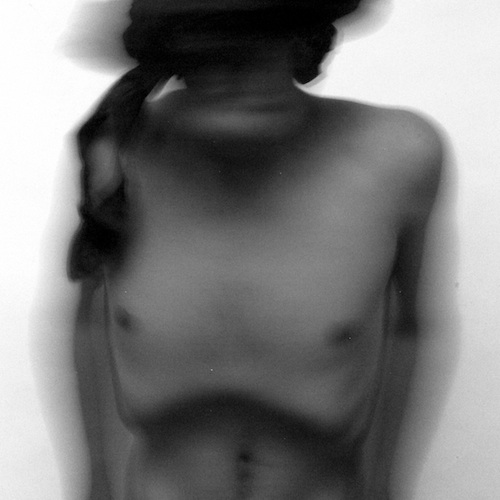 Haleek Maul's debut EP, "Oxyconteen", strikes a wonderful balance between the weed-smoke fogginess of so-called "cloud rap" and genuine, bleak emotion, the result a serious contender for one of 2012's strongest hip-hop EPs. Maul might not be a master of flow but his visceral, anguished tones more than compensate. On EP highlight "88", he raps plaintively over purple drank-soaked beats from The-Drum, "Can't stand to be alone, my life is a mistake / That's why demons want my soul". This isn't the diaphanous loveliness of Clams Casino's "Instrumentals" mixtapes; it's the dark underbelly of the cloud, sluggish and driven by angst. Sometimes the very teenageness of the pain overtakes Maul's more demonic spits in tracks like "Gully" – "Fuck this world, why was I born, wanna kill myself" – but Supreme Cuts' woozy production keeps everything on just the right side of egotistical theatrics, all gossamer swaths and woozy beats. Such is the potency of feeling in "Oxyconteen" that Maul's occasional tendency to go overboard in tracks like "Fraulein" ("Followed by the demon… Suicide / Suicide / Suicide") is completely forgivable. Though the EP's raw anguish is refreshing compared to the hollow braggadocio espoused by so many rappers, it's not all sturm und drang; there's plenty of drugs and fucking too. Which is nice.
It's a shame this didn't get a physical release, because the cover is beautifully thought out: the themes of self-denial and the desire to disappear completely are complemented perfectly by the blurred, starved torso. Saying that, it's free, so we shouldn't complain.

Stream: Haleek Maul – Oxyconteen EP (Merok Records) (Download here.)
2. Call Super – No Episode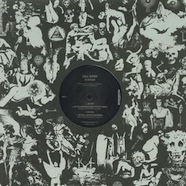 It's an interesting fact that the idea behind the name of James Friedman and The Rapture's label Throne of Blood is a joint love between a Kurosawa film and a Prince Jammy track. Founded back in 2006 as an outlet for initially releasing remix singles off The Rapture's 2006 album "Pieces of the People We Love", the label has since blossomed in to hosting a wider range of cutting edge sounds. Their latest release comes from Berlin producer Call Super, whom some may know as JR Seaton or the head boss over at Nocturnes. Originally a duo, former member Matt Waites unfortunately had to part ways due to other commitments, yet a superb debut on Five Easy Pieces from mid last year cements Matt's initial contribution. Despite being one man down, the dark propulsive sound and motoric percussion that made their debut so well received remains and this excellent EP titled "No Episode" raises the bar even further.
The release starts with "No Fun," a big room techno groover that douses the listeners with sections of just a stripped back kick drum and heavy  growling bass line. JR Seaton meticulously continues to add layers to the track including small abstract touches of melody and futuristic signals and textures that keep the nine minute in length track from ever becoming stale. One to work well with the strobes. The second original track on the EP works in a slight different manner yet undoubtedly has that Call Super sound. A more broken selection of brooding samples start off the track but this only paves the way for the entrance of a contrasting and uplifting melody that brilliantly and ever so casually shifts the mood. Whereas their Call Super debut didn't have any remixes, JR Seaton has this time called upon Madteo and John Heckle for remix duties. The choice of not providing any stems and instead giving them small loops and samples seems to have worked in everyones favour, as both producers end up bringing their own distinctive re imaginations of the track. No doubt one of the better packages of the year.
Stream: Call Super – No Episode EP (Thrones Of Blood)
3. Bloom – Quartz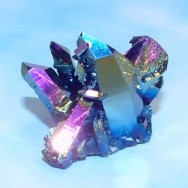 London's Gobstopper Records has been pursuing classic UKG, dubstep and grime for over a year now, running in parallel with labels like Butterz in their quest to unearth the grittiest of the UK's current hardcore. With previous releases from bossman Mr. Mitch and Moony, the label caters to those with both a taste for disorientating dancefloor destruction and an eye on the future of UK dance music.
Enter Bloom's "Quartz", a piece of straight up, plague-ridden eskibeat complete with melting gameboy level-ups and deathly squarewave synths, it is a robot's requiem.  However, it's not as straight forward as that, with Bloom employing the sonic palette of Fade to Mind – sirens, gunshots and reloads, smashing glass – to devastating effect and bringing that classic sound wholly into 2012. Interestingly, it appears that we have entered a period where grime is experiencing full circle influence. Wiley's influence on the likes of Nguzunguzu and Kingdom is once again regurgitated back in the UK and, as this release shows, revitalising the scene. The two remixes see Gobstopper stepping out of London and toying with even more ideas from across the pond. Philly producer Starkey joins the party with massive, purple synths before breaking down into romping, stomping maximalism and integrating booming trap subs and snare sequences.  However, perhaps the most interesting track on the EP is Slackk's (also known as the excellent Patrice & Friends) remix, which bridges the gap between his two monikers by fitting golden age grime into the parameters of footwork. Slackk adds pounding kicks and skittering hi-hats, ups the bpm to 160 and effortlessly morphs eyes-low coldness into a Halloween party starter.
Grime's golden age may be dead and gone, but with releases as forward-thinking and genre-bending as this (and along with producers like Samename, Moleskin, Logos and, of course, Kahn and Neek) it seems that this genre is experiencing a renaissance – we welcome it with open arms.

Stream: Bloom – Quartz (Gobstopper Records)
Words by: Maya Kalev, Riccardo Villella & Tobias Shine.