Three-Peat is our feature spanning genres and labels to bring you three select releases from the past – whether the past month or the past year – that still deserve your attention.
1. MCMLXXXVII – Work EP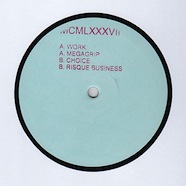 Two years ago MCMLXXXVII pressed up their "Work EP" and disappeared into the ether. It left quite the impression, as it is still a regular in our record bags. There is absolutely no information on the people behind this record and surprisingly, this not for hype purposes. Mystery aside, these are clear-cut tools, which freely borrow from the past and present. The first cut "Work" samples from both Shed's EQD and LNR's classic "Work It To The Bone" to stunning effect. Its simple yet thunderous low-end actually makes it work to not move your body. Once again showcasing their love for some of techno and electro's finest tracks, "Megagrip" relies heavily on a sped up sample of Kraftwerk's "The Robots" (another seminal track). The group gives it a slight acid twist while adding a four-four beat, which makes this quite the trip around 1AM. If "Choice" sounds vaguely familiar it's probably because it's a vocal less edit of Rocky Jones's "The Choice Of A New Generation". Once again they work the beat on top of the catchiest portion of the original breathing a sliver of new life into a classic, but unfortunately forgotten cut. We're not quite sure what the source material is for this final track, but it's a keeper. Using swishing synths the track chugs along with the help of some catchy bass tones and for variety they played a few polyrhythms for interest. Honestly, we'd be happy with the bassline and bare groove for five-minutes. These are some top notch edits, and if you stumble on this record snatch it up as quickly as possible!

Stream: MCMLXXXVII – Work (Unknown) 
2. Samo Sound Boy – 5 Dollar Paradise EP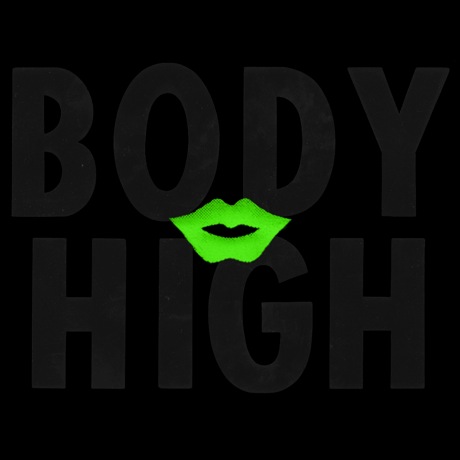 It's hard to believe that a full year has already passed since Samo Sound Boy and Jerome Potter (of the sadly now-defunct LOL Boys) launched their homegrown Body High imprint with the joint "Stadium Status EP" under the moniker DJ Dodger Stadium. The label has turned out club banger after club banger in the past year from artists like DJ Sliink, Todd Edwards, and Myrryrs, but until recently neither of the co-founders had released any solo material through their new platform. We can understand, of course, that being at the helm of one of the hottest labels in town would consume massive amounts of time and energy. Fortunately, LA denizen Samo Sound Boy found the time to assemble the "5 Dollar Paradise EP," a sharp four-tracker full of sparse club constructions that are indebted to rave and acid but thoroughly modern in their approach. The title track carries an enormous amount of propulsive energy thanks to cavernous percussion and warehouse bass stabs. Up next is our top pick, "Watch Me Ride," which sounds largely like a continuation of the bass-in-your-face productions on the "Stadium Status EP." The staccato synth stabs on "Drive Time" chug along and give the track a nice sleazy edge, while "Acid Walk" ups the tempo and rounds out the EP in fine fashion, featuring a minimal, percolating acid bass and the sassy, singsong vocal stylings of Njena Reddd Foxxx. This EP is definitely another winner for Body High – but would you expect otherwise?
 Stream: Samo Sound Boy – Watch Me Ride (Body High) 
3. John Roberts – Hesitate EP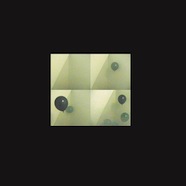 Let's take a trip back to 2008, the year that John Roberts made his debut and became the first American to release on the German record label Dial. Known for his minimalism and abstract musicality Robert's "Hesitate" was a representation of his varied tastes. Comprised of sluggish beats and myriad of nods to jazz he crafted one memorable debut. He's gone on record discussing the simplicity of his setup and how that is conducive to his creative process and it shows in how fresh this EP sounds four years later. Each track on this EP was the exemplary work of an artist that adheres to no trends. If we were to pick one track off this record to paint a picture of what he's all about it'd be "Sweat Me". Slow with thumping percussion and expressive keys that immediately distinguish it from the synthetic sounds we're used to. This was just a taste of what he would become known for in the years to come – as Hardwax described his "Paper Frames" EP "dare-to-be-different house."
Stream: John Roberts – Sweat Me (Dial)
Words by: Sam Billetdeaux & Jonathon Alcindor.