By any measure, Or:la has had a busy and impressive rise when it comes to bookings and growing as DJ over the last few years. Born in Derry, Northern Ireland's second-largest city, she left for Liverpool back in 2012, attracted by its vibrant music scene and the buzz of living in a new city. Here she bought some turntables, started buying records, all whilst investing herself into the local nightlife. Wanting to provide an alternative for people to party in Liverpool, her and fellow DJ Breakwave set up Meine Nacht, a very DIY club venture that involved shopping around for previously unused locations such as old supermarkets and defunct police stations and throwing 7am finish parties. Although she's now left Liverpool, her time there helped form Deep Sea Frequency, the label she now runs and helps curate with Breakwave. Now on its fourth release with a four-tracker from Carlton Doom, the label catalogue includes an inaugural release from Or:la herself, with Valencia-based producer Pépe and the ever in form DJ Seinfeld lending their talents for the subsequent two records.
She's quickly attained a large fan base, much in part to her bridging the line between underground credibility and her often playful narrative when it comes to mixing. Her 2017 Boiler Room set from AVA Festival is a great example, running through dreamy and deep selections from Carl Craig midway, followed by club stormers from Josh Wink and Sterac closely round the corner. Amassing close to a million plays in the space of a year, she hasn't gone by unnoticed, with her abundance of tour dates looking increasingly further away from her hometown of Derry. We caught up with Or:la to discuss the news of her new label Céad, the Deep Sea Frequency artwork and some of the most enjoyable places she's played over the past year. Her Truancy Volume, which she describes as being filled with moments of order into disorder, is a ram packed hour showcasing her bold vision of techno, breaks and acid. 
Hey Orlagh, thanks for taking out time to do this mix and answer some questions – had a good time catching your set at Dekmantel this year! So just starting out, you've started to trickle out the first bits of information hinting at Deep Sea Frequency 004 with the artwork on various places online. Anything you can tell us about the release or is it still under wraps for now? "Thanks for having me! The fourth release on the label is due to come out next month. It's by a friend of mine from Belfast, Carlton Doom. He's a really talented producer and DJ and I think we can all expect great things from him in the near future."

We hear you're starting a new label soon? Can you tell us a bit about that? What drives you forward in starting these new endeavours? "I get a lot of fulfilment from discovering and supporting up and coming producers, and providing them with a chance to shine. Aside from releasing the music of others, I will also release my own music on the new label, after it launches in early 2019. The new label is called Céad, which means 'hundred' in Irish. I feel that I am often branded as a 'UK' DJ because of my time spent there, but I am very proud of where I come from and the Irish music scene." 
What went into getting Meine Nacht going at the start and how did things develop into your label Deep Sea Frequency? "Meine Nacht was born out of a desire to provide an alternative for electronic music around Liverpool. It was our attempt to take dance music back to it's roots, and provide a safe space that felt somewhat secret and like you had just uncovered something that not many other people knew about. We wanted to step away from the typical 'club' environment whereby large scale productions, over priced tickets/drinks and crazy bar queues made going out a pretty tedious ordeal.
"We threw parties in disused, random spaces like an old supermarket and a defunct police station. The location of the parties were only announced a few hours before the show and we had a BYOB policy, which made those events feel like a house party. Also there was no stage or big booth between the DJ and crowd. The vibe was laid back but still rowdy and fun. I moved on from running Meine Nacht when I left Liverpool in 2017 and started touring more intensely and focusing on new projects. They kept on doing parties, but took them to [the] 24 Kitchen Street club.
"The label Deep Sea Frequency felt like a natural progression from running Meine Nacht. Over the years, either from being sent it directly, or coming across it on an online dig, I discovered so much excellent music that I thought should be released. I also had some new music that I wanted to release myself, so I had a chat with Jimmy Asquith from Lobster Theremin and decided to do the distribution with them."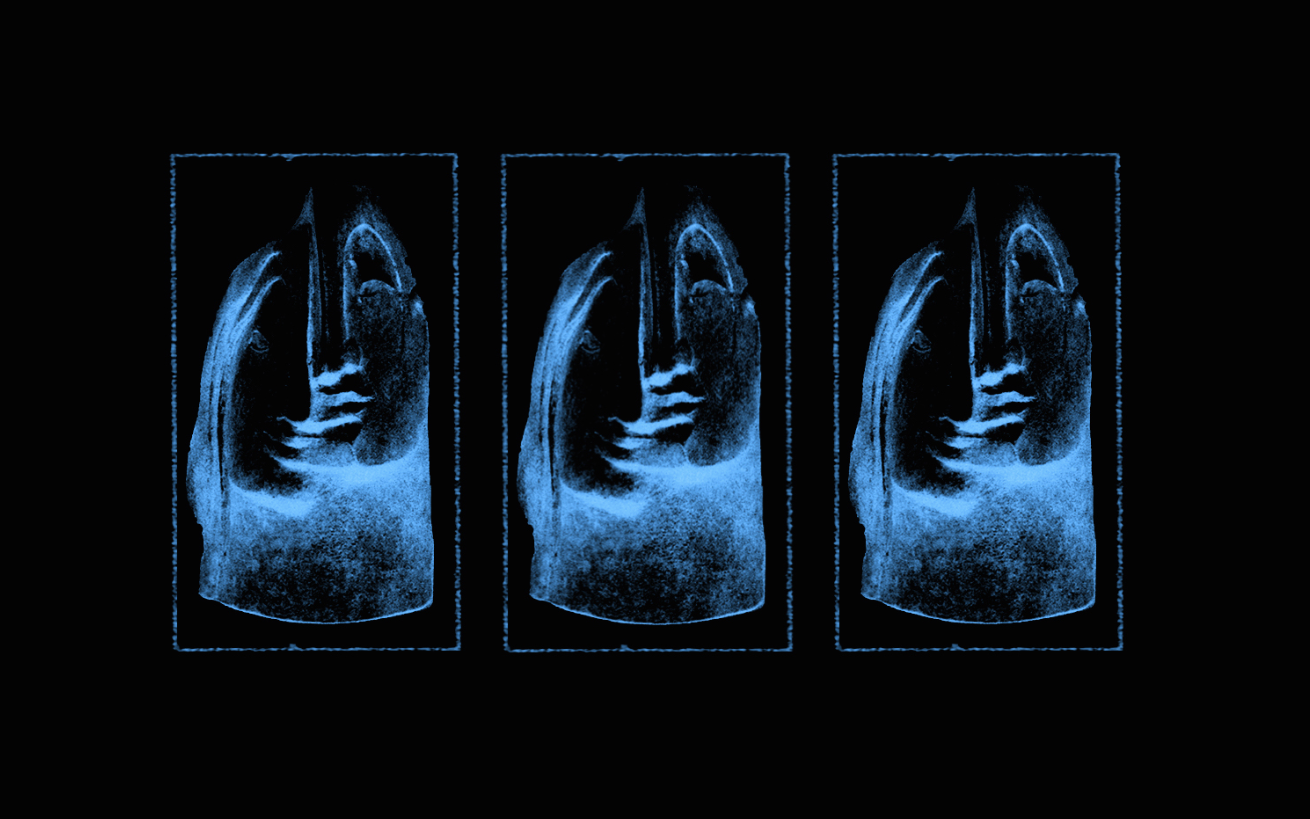 What sort of other parties were you dancing at in this time period? Can you describe progressing from just dancing, to throwing parties and moving to the high level you've ended up performing at the moment? "I started DJing when I was studying at Liverpool. My friend Matt had this gigantic speaker system, with eight subs and eight tops and we would lug parts of that to house parties and DJ there all night. Many of these Georgian and Victorian era houses would have multiple floors and a fairly big basement where you would often fit 50+ people in, basically our own little night clubs. I think the police only came once! 
"I grew up in Derry, a small town, which doesn't have big fancy clubs, festivals or music institutions, so I've always really identified with more of the DIY side of music. I had been DJing and making my own music long before throwing proper parties myself, so that was always bubbling beneath the surface. During my time at university I had a bar residency playing soul, ambient, funk etc. so I got some DJ practise in then, as well as playing for various local nights most weekends. After I graduated I found myself spending more time making music. My first record was on Hotflush (at that point Scuba was the one who even answered my demo email), then on my own label." 
Just more curious myself here as a designer, but can you tell me a little bit about the design for DSF? That DJ Seinfeld one was perfect – who's that by, if you don't mind me asking? "It was designed by a guy called Darren Oorloff, who is based in Australia. He's done all of the DSF art, except for my record, 'Kyoto Dance', which we designed ourselves as a hand-stamp on white label." 
What sort of influences are you drawing for in your productions in 2018? "I've delved back into late '70s and '80s sounds lately. I think my 'desert island' year for music is 1983."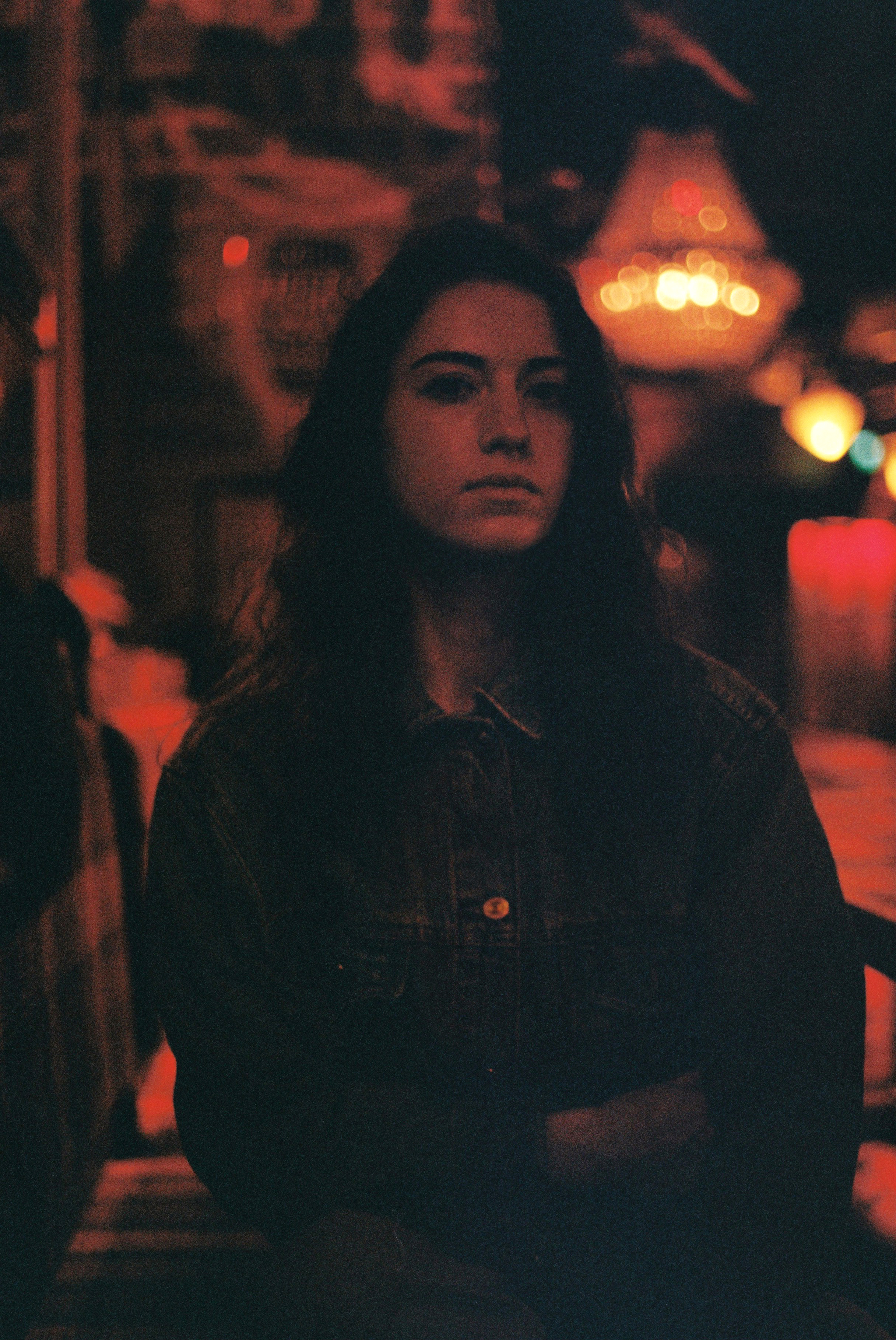 Can you tell us about some of the more enjoyable places you've visited to play this year? From the looks of it you had a blast in the U.S and Canada recently. "Being able so see so many places, and meet new like minded people while working really puts things into perspective for me, and I'm very grateful to be able to do this for a living now. Nowadays, a new club near the border of Brooklyn and Queens in New York was a special highlight of my US trip. Just last weekend I played at Kompass club in Ghent, which is also an amazing space and one of my favourite recent gigs." 
What's next for Or:la in 2018 and have you got any aims you're looking to achieve for 2019? "After starting my new label I'm going to lock myself in the studio. I will take the majority of January off from touring so that I can work on music and remix projects."
What can you tell us about the mix you've recorded for us? Any theme you've gone for and are there any particular tracks you want to shout out? "I think this mix explores the different textures and moods that come across in my sets. I wanted the mix to move through moments of order into disorder, and delve into the more fragmented sounds while trying to maintain a fairly playful narrative which makes sense to both myself and to listeners. It includes records that I've had in my collection for a long time, plus some unreleased bits including music forthcoming on my label." 
Last usual question from us: when was the last time you properly danced and what was the last thing to put a big smile on your face? "This one isn't hard at all, as it's still really fresh in my mind. A few weekends ago I played at Panorama bar for the first time. All of my best friends and close family came over from Derry and Liverpool. I can't remember the last time I smiled as much as I did within those four hours!" 

Or:la: Facebook, Soundcloud, Twitter, Instagram, Resident Advisor