Chronicles: Honey Cocaine – 90′s Gold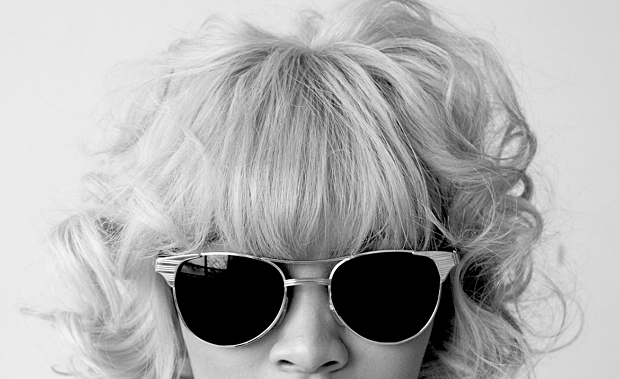 We love to blame music platforms for enthusing a dangerously fast-spinning carousel of hype and short-lived careers by the use of the cyberspace and its social networks. One thing we shouldn't forget is that we're part of a special era as the music industry is changing right in front of our eyes. We live in an age where the listeners, rather than only industry types, decide which artists they want to hear on the radio and score major record deals. The artist description "self-made" is popping up everywhere, and moreover masculinity is not the only focal point in rap anymore. Though still far from an utopian place, the rap game seems to slowly but surely open up a little bit more to artists with different sexual orientations or nationalities and poised personalities as well as female artists. Three years ago there were only a handful of female artists that established rappers chose to team up with and aside from the fact that it was slim pickings, the standards were also rather confining. Nowadays, females in rap are omnipresent, with not only the number of them having inclined drastically but also the categories, rap styles and characters being far broader to choose from. Whether you like them or not is a secondary matter, but the accelerated influx of female rappers is surely a step forward for rap. However you look at it, or how many records you actually choose to actually enjoy, we're in a wildly different place today the day compared to a couple of years ago and hopefully this is only the beginning.
An example of a female artist that has recently emerged is the Cambodian and Vietnamese rapper Honey Cocaine. Born as Sochitta Sal in 1992 and growing up around Toronto, Sal recently signed with Tyga's Last Kings label at nineteen years old. Honey Cocaine is Tyga's protege if you will, and that's how we first heard of her as well. While going through the related videos of Tyga's "Rack City" during a late night session of throwing tens, twenties and fifties in the air we stumbled upon the "Heisman" tracks (part one & part two) that they collaborated on. The chemistry between the couple cannot be missed: where Tyga has grown from being a commonplace rapper dropping an endless stream of mediocre mixtapes for years until he got picked up by majors that allowed him to drop hit after hit, the billboard vibe is what he has been on ever since. This is where Honey Cocaine blends in seamlessly, presenting her thoughtful yet feisty personality via a honey-(cocaine)-sweet and innocent voice: she has an addictive voice, which will serve really well on many an anthemic chorus. This is exactly the same point where her first mixtape, "Fuck Yo Feelings Vol. 1," might have backfired. Her innocence and playfulness mixed with her overconfident delivery of foul-mouthed lines doesn't mix too well and though she stole our hearts with her hot-tempered but sweet personality, the mixtape didn't stand as an entity. Another day, another mixtape, and earlier today she gave it another try with her new effort named "90's Gold."
Download: Honey Cocaine – Who Shot Me (320 kbps)
"If you walked by a street and you was walking on concrete and you saw a rose growing from concrete, even if it had messed up petals and it was a little to the side you would marvel at just seeing a rose grow through concrete," speaks Shakur's voice by means of introduction. And this Tupac prologue serves as the perfect prologue for "90's Gold". It's all in the name of the mixtape: a nineties throwback is what we're submitted to. It includes stories about Honey Cocaine's childhood in an evocative style – undoubtedly referring to Tupac's older work and also serving as an accessible initiation to the rest of the record. Throughout the rest of the journey the attentive listener will find samples by TLC, Aaliyah, Toni Braxton and Biggie, the latter serving as a running theme on the song "Who Shot Me" in which she tells us about her (luckily, far from life-threatening) shooting after a Tyga concert in Nebraska. The highlight of the record is a song that doesn't use an obvious sample named "Love You Down", a bittersweet love song accompanied by a semi-trap beat mixed with a little bit of drum & bass. The key to the mixtape, honouring the nineties, is shown by the old-school songwriting in an intimate manner but it also shows in the melange of genres as well as the samples from anthems and of course the unmissable notification messages subtly placed on the record once or twice. Anyone that paid attention to popular music in the last decade will undoubtedly relate to the record somehow. "90's Cocaine" is a mixtape in classic form, one that allows Honey Cocaine to present herself as a lyricist to the world and letting us know what she's all about. And though the outcome is for the most part a sugar rush, it's saccharine in the good sense of the word – all we really want is for Honey Cocaine to infiltrate the Hot 100 and jump on songs with our favourite rappers to elegantly put them in their place. Life is not all blood and tears, sometimes it's fucking roses and violets too.
Download: Honey Cocaine – Love You Down (320 kbps)