Download: Sinjin Hawke Bootlegs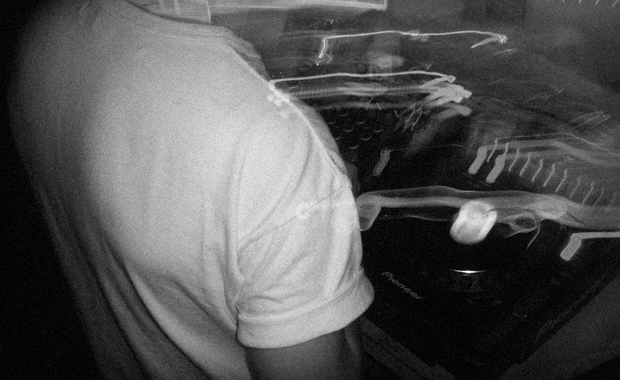 Sinjin Hawke is a #blessed individual with an ear for binding emotions within hip-hop and R&B. With an extensive output through the waves of his Soundcloud he's a producer that is versatile to say the least, drawing his inspiration from a range of mixed sounds from mainly R&B, rap and hip-hop to the further likes of trap, garage, dancehall and juke. While eclecticism and quality don't always go hand in hand, Hawke consistently proves that he can progressively create tracks that marry all categories of sound into a union of richly enjoyable music. To add to his list of achievements, he was also responsible for curating the much revered Boomclap parties in Montreal, alongside Markus of LOL Boys and Azamat B, with whom he also works under the moniker ITFW, responsible for the treasured Ciara edit of "Surgeon" that was featured on our first Truancy compilation.
With his debut imminent in November on the uniformly inspiring Pelican Fly, we have a marvelous package of bootlegs to give away that he's done in the recent past. His "Bootlegs 2011" include tracks that we've heard before such as the "I'm On One" edit that caught everyone's attention on Jacques Greene's recent Allez-Allez mix, but also his unreleased impressive re-work of The-Dream's "Fancy", a track that we thought had already reached all possible levels of perfection, but reaches new heights at the hands of his craft. Add a stripped-down and enthralling Beyonce instrumental, two passionate Brandy bootlegs, an effortlessly cool Waka Flocka edit in collaboration with Grand Theft, a impactful footwork edit of Tevin Campbell's "Shhh" and a collaboration with LOL Boys and you have yourself a recipe for sheer joy. Aside from these unmissable bootlegs to give away, we also spoke to Sinjin Hawke about his musical roots, Montreal, his move to Barcelona and inevitably his upcoming debut. Tracklisting after the jump.

For those unfamiliar with you and your work, can you tell us a little bit about yourself? "Haha, well.. I'll try and keep this concise. My dad was a classical French horn player so there was always constant stream of Schubert, Tchaikosfsky, Brahms, Stravinsky and the likes playing around the house as I was growing up. That said, I also had a strong appetite for contemporary styles and developed a lot of tastes throughout my angst ridden teenage years, some of which I probably wouldn't be so proud to admit. Long story short, I started producing and got my first set of turntables when I was 15, without a direct goal or motive but more as something to do for myself on the side. Inspired by the likes of Jaylib, 9th Wonder, DJ Premier, Just Blaze, I jumped in to producing instrumentals pretty early using some of my dads gear, and a few old drum machines and synths, none of my friends were interested in this so it became a very personal thing for me. Fast forward nine years and I guess you would say I'm still doing some sort of ghetto influenced instrumental music, but with better technology, better knowledge, way more influences, and with a great network of supportive people around me."
Can you tell us a little bit about your creative process on the whole? "There's a few ways I go about approaching a production, depending on the nature of the work i'm doing. With a remix, I generally start by trying to find a sort of charismatic sound within the parts to build off and make into my own. With an original I like to start with a short sample or melody and build on the segment channel by channel until it reaches its maximum level of energy and then redistribute sections in a way that makes sense along the timeline. Lighting candles is good too. As for my setup, I recently moved to Barcelona (from Montreal) and had to distill my clunky setup into something more portable and streamlined to get it overseas. Since the move I've just been using software instruments and samples to make up for the absence of the hardware I used to have  such as Korg Triton, MPC 60ii, MOTU etcetera."
What can we expect from your upcoming release on Pelican Fly? How did you get involved with the label? "I've been working on my debut release for the past 3 or 4 months and it's due out on Pelican Fly this late November. What to expect? Me doing me, without constraints. I also have some collaborations coming out soon with Canblaster and Lucid, and I'm really looking forward to those. As far as the label is concerned, Thomas, the head of the label got wind of a remix I did for Cuizinier and when he contacted me there was a really nice vibe, so it was a natural thing to put out a record and work together."
You also work together with Azamat B. under the moniker ITFW, how did that come about? "We met in Montreal through a mutual friend, and he ended up spending a few months crashing on my couch, throughout this period he always influenced my productions and I trusted his opinions and everything because above all hes a great DJ and knows how to move a crowd. With this influence we had on each other, it was a natural thing to start producing and mixing together. However, ITFW was never really a project with a precise goal, we're just two friends who get a kick out of making music together, but we are both grateful for whatever attention we've gotten so far."
In Montreal, you curated the Boomclap parties along with Azamat B. and Markus from LOL Boys, can you tell us a little bit about how it started? "We started Boomclap because there were a lack of places in Montreal to truly enjoy the music we loved. We had an extremely talented group of friends, each with their unique abilities that were well rounded into creating something special. So we put our heads together and came up with Boomclap, an unpretentious party at a small dive bar with a welcoming atmosphere, interesting music/visuals, and where people could come every week for cheap and enjoy themselves. Between all of us we had a worldwide network of talented musicians who were willing to come play at this small venue for fun, mostly crashing on our couches for the time they stayed. Throughout the whole experience we had the pleasure of seeing Lunice, Jacques Greene, Canblaster, Salva, Brenmar, DJ Rashad, Dubbel Dutch, and many others play to our 150 capacity club. These were really unique experiences."
You recently moved from Montreal to Barcelona, how has this been for you club-wise? "Since moving to Barcelona, I've met some really nice musicians and it seems that there's some interesting local stuff going on, however the club scene here is based primarily on tourism, so people have been struggling to get a more eclectic music scene started over here. That said, there's still a constant stream of good international bookings and I've enjoyed a very warm welcome from the local talents since I've arrived."
What is it about Montreal as an environment that it cultivates the type of good music it's been producing in the recent past? "Environment wise, I think it's Montreal's interplay between the young population and the harsh winters creates a fertile breeding ground for creative and inspiring artists to rise. Theres a lot of young people partying in Montreal which provides a great environment for dance music producers to get involved with their artform, and the -25 degree winters keeps them inside and cooking up music during their free time."
If you could work with any R&B vocalist for an entire album collaboration, who would it be? "Ouf! That's tied between… Sade, Justin Timberlake, Dwele, and the Terius Nash."
When was the last time you danced? "This morning, me and my girl were taking turns DJing while cleaning up the house. I think there was some dancing involved."
Can you tell us a little bit about these bootlegs that we're giving away? "The idea behind this compilation is to recontextualize some great songs for club use by exploring different styles of club music (chicago house, footwork, dancehall, rap) within the vein of the originals. While doing this I had the pleasure to collaborate on this with some extremely talented producers; Marcus Price, Lol Boys and Grandtheft."
What can we expect from you in the future aside from your Pelican Fly release? "There are a few things I've been scheming up, I'd like to eventually develop a computer-less live set and collaborate with some vocalists on a second record. But all in all I really couldn't be happier, so for the most part I think I'll just keep doing my thing and be grateful for everything thats happened so far."
Cuizinier – Gourmand (Sinjin Hawke Remix) by Sinjin Hawke
Sinjin Hawke – Bootlegs 2011
1. The-Dream – Fancy (Sinjin Hawke Bootleg)
2. Tevin Campbell – Shhh (Sinjin Hawke Bootleg)
3. 702 – Steelo (Sinjin Hawke & Lol Boys Bootleg)
4. Waka Flocka Flame – Drinkin & Smokin (Sinjin Hawke & Grandtheft Bootleg)
5. Brandy – Never Say Never (Sinjin Hawke Bootleg)
6. Beyonce – Countdown (Sinjin Hawke Bootleg)
7. Brandy – What About Us (Sinjin Hawke & Marcus Price Bootleg)
8. DJ Khaled – I'm On One (Sinjin Hawke Remix)