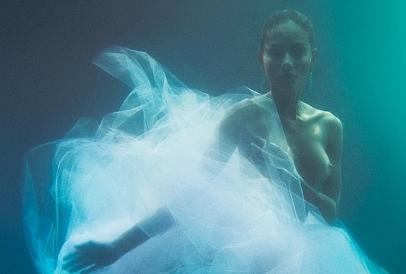 Dear loyal TRUANTS readers of ours, welcome to our very first anniversary party post! Today is the day we mark the release of our tenth (!!) Truancy Mixtape and to celebrate this lovely occasion, we asked the Parisian duo Milkrun to cook you up a little something-something. These two have a special thing going on for them as they claim to have the ability to 'surprise people with new sounds', and we can't help but happily agree with this statement.
Milkrun consider track selection a very important element about live sets and mixtapes and tell us that their mixtapes are a concentrate of what they do in DJ-sets. When it comes to this exclusive mix they did for TRUANTS specifically, Milkrun's main goal and thought behind the mix is to show their vision of a good trip in a club. This doesn't necessarily refer to drugs as they're not really into that themselves, but just playing out these tracks real loud should be a real evasion on its own. These tracks can seem smooth on a first listen, but if you crank up that volume button, you'll realize that they'll help you reach a whole other dimension. So little TRUANTS kids, our must-have tip for this mix is ignoring your neighbourly love for an evening or two and crank this mix up real loud!
In a nutshell, the modest boys from Milkrun emphasize that "hi hat, reverb and hypnotic loops" are the three most important keywords to this mix. At the same time, it's nothing like a manifesto. They don't claim to invent any of this themselves, but it's a real representation of what they like to play out to their crowd. On a closing note, they reveal what they have in store for us in the near future- a new self made masterpiece that is all about hypnotic jackin' house, but the details are still veiled. Any other future plans? "Playing a big Truants party in Amsterdam!" Well, you can't hear us complaining – this is definitely happening! Stay tuned in for a Milkrun exclusive on this blog! ?