Do you want to get involved with Truants? We'd love to hear from you. Send your pitches, ideas, requests and love letters to contact@truantsblog.com and we'll get back to you as soon as possible. Please send your music to promo@truantsblog.com only.  
Soraya Brouwer (founder, editorial board)
Soraya Brouwer is Truants' founder and editorial director and currently based in London. She has a bachelor degree in English Literature, with minors in power and language and genocide studies. She works in AR at Native Instruments and over the last few years she has organised events, lectures and screenings focused on the diversification of clubbing and music journalism, and the decolonisation of higher education. She also has hosted a number of Truants club nights in Amsterdam, Paris, Helsinki and London. When she is not drawing or working on Truants, she is either watching the Bundesliga, running in the park or fixing Max B's ID3 tags in her music library.
---
Sindhuja Shyam (co-founder, editorial board)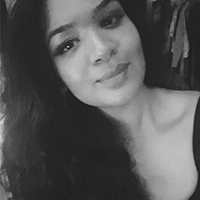 Sindhuja Shyam has been with Truants since the start and is currently based in London, working in technology and design. As an editorial and coding queen, Sindhuja has played a major role in the foundation of Truants, developing its overall creative direction and unique perspective in order to create a substantive music platform. In her free time, she can be found binge-watching Power and keeping up with rap/R&B top 40 and whatever ghazals her mom sends her.
---
Riccardo Villella (editorial board)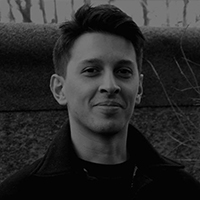 Riccardo joined Truants in its early beginnings in 2010 and has been a prominent member of the editorial board ever since. Riccardo oversees most things editorial; taking on the task of running the Truancy Volume mix series, he has been essential in making the series and website into what it is today. Alongside his involvement in Truants and his day work in the graphic design field, Riccardo can be found playing records music under his own name, with appearances on NTS, Balamii, Rinse FM and many of London's clubs over the years. Riccardo's biggest achievement to date is having completed ⅗ of the original Crash Bandicoot games 100%.

---
Jess Melia (editorial board)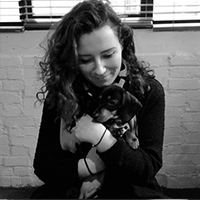 Jess Melia is part of Truants' editorial board and currently based in Leeds. She was a close friend of the team since the very start, and became a part of the editorial board in the platform's second year. Jess is the driving factor behind Truants: she oversees the team's internal communications, picks records for review consideration and organises and curates the interviews that appear on the platform. Outside of Truants, she works in Online Content & PR by day and also runs her own night. Her club night, Come Thru, seeks to enable more inclusive and positive club experiences and has received amazing response in the local and wider music community. When not planning and organising, she can be found listening to the Harry Potter audiobooks (read by Stephen Fry) on repeat, attempting to learn to DJ or taking pictures of her sausage dog, Puddin.
---
Tayyab Amin (editorial board)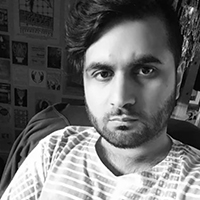 Tayyab Amin found a family in Truants during the first few months of 2014. Since then, the Manchester-born, Leeds-based boy has found his way to the end of perhaps an all too LinkedIn-friendly artificial intelligence degree, dabbling in advertising, society-managing, events, editorial and music librarianship along the way. This katamari-like approach has led to his current employment in arts education alongside freelancing for the likes of FACT, Pitchfork, Dazed and RA. He's appeared on a panel at Unsound, co-runs Leeds' Come Thru, and he's often trying to understand the points of intersection between music, technology, art, business, politics and everything else. He's got a head full of questions and a belly full of Irn-Bru.
---
Antoin Lindsay (writer)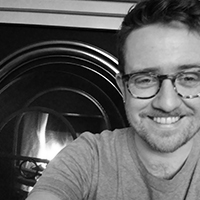 Antoin Lindsay has been part of Truants as a writer since early 2014. Although originally from Derry, he moved away a number of years ago and has since been hopping between Belfast and Manchester, where he currently resides. On top of Truants, he co-runs the night Kiss Me Again at Soup Kitchen  He alsowrites a weekly column for Irish magazine The Thin Air called 'Rave New World' with fellow Truant Aidan Hanratty, and has contributed a number of features for THUMP. In the outside world, Antoin works full-time at a law firm and in his free time you're most likely going to find him faving @samoyedsbot's tweets.
---
Taylor Trostle (graphic designer, writer)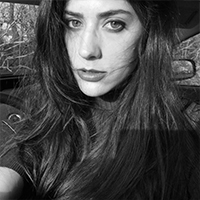 Taylor Trostle is a graphic designer based in the suburbs of Washington, DC in Northern Virginia. She started working with Truants in 2014, producing original collages for their Temporary Trax series, before moving to a more recurrent writing role. In addition to her Truants contributions, she works full-time as a production artist, predominantly focused in print design, for an advertising agency. Influenced by nature and fantasy, her personal design work typically utilizes tactile processes such as handmade collage and drawing, but extends to digital as well. When not working on the computer or listening to music, Taylor enjoys mixing records, producing tracks, playing videogames, watching the Washington Capitals and cuddling her black cat, Peco.
---
Simon Docherty (writer)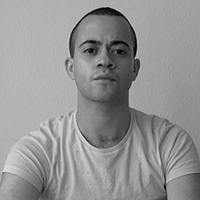 Simon Docherty has been writing for Truants since 2012 and went on to co-curate the Functions Of The Now mix series with Tobias Shine. He is a co-founder of Wild Combination, a London party that launched in January 2016 and has hosted the likes of Nidia Minaj, Cooly G, Nkisi and Dj Haram to date. When not writing for Truants or throwing parties, Simon also makes music and DJs as Pure Joy, and has shared bills with artists like Logos, Lee Gamble, Evian Christ, MssingNo, Ryoji Ikeda, Forest Swords, Oneohtrix Point Never and Ras G, among others. Outside of music he is working towards a PhD in mathematical logic at University College London.
---
Matt Coombs (writer)
Matt Coombs joined Truants in September of 2013 and writes about the music that he loves from his home way out in the sticks of rural England. He's also qualified to do "proper" journalism as his mum would say and has utilised these skills for the local newspaper, most notably crafting a critically acclaimed front page story about a zebra crossing. Matt's spare time is divided erratically between escaping to the city (most likely Leeds) in search of social interaction, attending the football matches of his beloved if ultimately useless Grimsby Town and attempting to find balance between the shunning of materialistic values and a habitual procurement of Amiibo.
---
Tabitha Thorlu-Bangura (writer)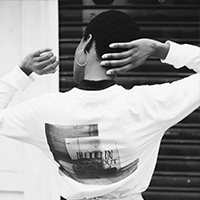 Tabitha Thorlu-Bangura has been in the Truants family since late 2011. As well as being the resident lurker at Truants, Tabitha is part of the senior team at NTS Radio, working on collaborations with international festivals, art institutions and brands, and much more. She has also programmed music festivals, set up pop-up radio stations and been invited to various panels on independent music. Having lived, worked and studied across Europe, she is now bitterly resentful of being held hostage to London rental costs. She has a monthly NTS show and occasionally DJs as TTB. Unbeknownst to many she is in fact a twin, which explains her ability to appear at every major clubbing event whilst simultaneously being a recluse who never leaves her house.

---
Michelle Ulor (writer)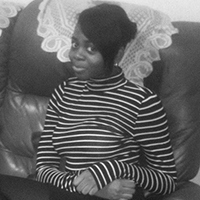 Michelle Ulor recently joined Truants as a writer. Aside from this she runs a personal music blog – Beats, Banter & Bob, writes for Insert and forms part of a DJ duo (In The AM) playing primarily for Don't Watch That. In regards to academic-related activities, Michelle is a current student on the MSc in Music, Mind & Brain course at Goldsmiths, University of London. With an interest in the use of music as a healing tool, she intends to embark on a PhD in Music at the University of Leeds to study alternative musical therapy methods for anxiety. When not engaging in any of the listed above, you may find her singing along to Mariah Carey in the mirror or trying to avoid being attacked by her cousin's kitten.

---
Stephanie Neptune (writer)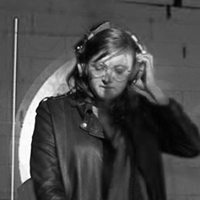 Stephanie is a video editor by day and a club capybara by night, who linked up with the Truants crew in 2013. Originally from the Chicago area, she now spends her time in the foggy basements of Brooklyn. In another life she was a resident at TURRBOTAX® (New York's first and only party named after financial software) where she opened for everyone from Kode9 to Laurel Halo to Robert Hood. Currently she's the co-founder of CLEAR (USA), a label dedicated to promoting subterranean electronic music from the midwest. You can also catch her spinning breakfast jams on The Lot Radio every Monday from 8-9am. .
---
Aidan Hanratty (writer)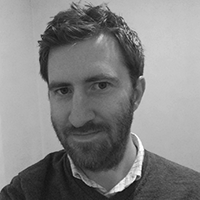 Aidan Hanratty is a Dublin-based writer. He studied Film and English at university, and has worked as a subeditor in his native city since 2009. He has written for several sites, but calls Truants his home. Most often he writes about slightly offbeat house and techno, with a tendency to get emotional over trance arpeggios and ambient synths. He's been doing that here since late 2010. Every Friday he sends a mailout called Bandcloud that features notable music of all kinds that he's found on Bandcamp and SoundCloud. He has a young son but doesn't quite call himself a techno dad.

---
Akash Chohan (writer)
Akash Chohan made the switch from a two year spell of being an honorary Truant to full-time in April 2015 with an unbiased write up of the Barter 6. Graduating from University with a degree in astrophysics he moved to London from his hometown Leicester in 2014 and has spent all of his spare time plotting on how to return for good ever since. Working freelance, he's written for The Fader, longform pieces for Red Bull Music Academy, and interviews/write-ups here and there for Dummy, Crackmag; and solely curates/writes/edits the blog abeano.com every few days. Akash is the only Indian af Marth, his Twitter account turns up on the first page of the Google search of 'Ruff Sqwad – R U Double F' and his favourite Young Thug song is 'Beast' but not the one on Slime Season 2.
---
Joe Jackson (graphic designer)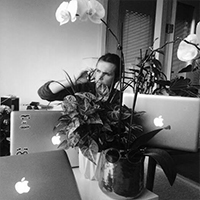 Joe Jackson has been a friend of Truants for a long time but joined the team more recently to facilitate their want for original artwork. He is a copywriter slash wannabe graphic designer from Manchester, now based in Amsterdam. He joined Truants as a hot boy gladiator but proved his worth in the fighting pits by making collage cover art for the Functions Of The Now mix series. Joe is the proud owner of a master's degree in New Media, which he bartered in a deal with the devil to earn bank and live the two-phone lifestyle he always dreamed of. Hit him up on Wii U if you wanna eat dust on Mario Kart (Fabian-Fame).
---
Erin Mathias (writer)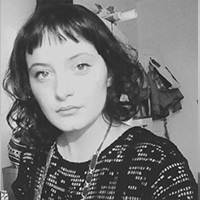 Erin was born in the wild west of Wales before making the inevitable move east to the capital, where she's happy to be living a spit away from the raging river Taff. To top off her degree in English at Exeter, she wrote her dissertation about Wales, class and identity in the early 20th century. Having been working for Literature Wales for the last couple of years, she's now a freelance copywriter/editor. She loves looking at chapels and going to pubs and is on her way to having a proper collection of short stories. She's been with the Truants family for a while now, and has also written bits for Trap Magazine. She doesn't drink enough water.
---
John Hardy (writer)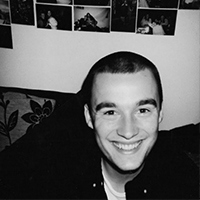 John Hardy joined Truants in June 2016 after writing for various musical publications such as Nextup Throwback, Flux and Stamp The Wax. John comes from Leeds and is studying an MA in International Journalism, alongside working in student administration. John's musical interests pan a wide spectrum, as he searches for something as inspirational as the music created in 2009-2011 from the ashes of dubstep. In his spare time he works on his two crafts of DJing and trying to master every EA Sports title available…
---
Jack Sheen (writer)
Jack Sheen is a composer, conductor and curator from Manchester, currently based in London. He is the co-founder and director of ddmmyy, an artist-led concert/events series dedicated to commissioning and contextualising experimental and contemporary classical music, as well as audio-visual installations, dance and the blurred lines between visual art and performance. Following a teenage interest in finding whatever music wasn't being covered by NME, Jack began listening to, studying and writing music for instruments around the age of 16. His current practice and musical interests remain pretty diverse and he holds an Artist Fellowship at the Guildhall School of Music & Drama in the Barbican.
---
Jena Sivakuma (writer)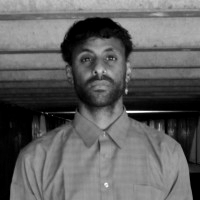 Born and (for the most part) bred in London, Jena Sivakuma is now based in the capital of Germany. He joined the clichéd Berlin rat race in 2015 (ironically? He doesn't even know anymore.) Initially moving over to complete an editorial internship at Resident Advisor, the city's enrapturing claws proved too strong. He currently works as a mercenary for various publications, favouring the noisy, macabre-tinged regions of electronic music whilst out for a jaunt. From the comfort of his own home however, he prefers the dulcet tones of Emiliana Torrini, Angus & Julia Stone and Pantera. And Frank Ocean, don't forget Frank Ocean. In his spare time he enjoys Asian horror films, dogs and jalapeños and is still attempting to adhere to the mantra of "Don't forget to go home."
---
Cosmo Godfree (writer)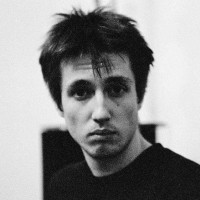 Cosmo Godfree is based in London, works at a ticketing agency, and also writes bits for The Ransom Note and Hyponik. He likes music that bangs, and music that speaks to the heart – preferably both at the same time. He has a degree in Art History and spends lots of his spare time drifting around galleries. Other than that he's listening to music or trying to work out what the fuck he's doing. He still hasn't learnt to DJ, but he will school you at Super Smash Bros.
---
Xavier Boucherat (writer)
Xavier is a journalist from South Wales. Currently he leads a separate life as an auto-industry reporter, writing about "genuinely interesting" subjects like future-mobility (a catch-all for all the things your bf swears will never happen, e.g. autonomous cars). He's also a frequent contributor to Crack Magazine, a member of Cardiff boybands Beauty Parlour and Bad Vibes, and a dedicated Tokyo Swallows fan. He spends most of his time toying with the idea of moving back to Glasgow.
---
Tobias Shine (writer)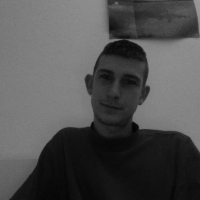 Tobias has been a part of the Truants family since 2013, developing the Functions of the Now series alongside Simon Docherty. He is a co-founder of Sydney club night EVE, which has brought the likes of Venus X, Lotic and Imaabs to Australian shores. By day Tobias works with high school kids in a music program, by night he makes thirsty edits and DJs as SCAM.
---
Thanks to everyone who has ever contributed to Truants in the past, in particular: Koyejo Oloko, Michael Patrick, Joe Linden, Oli Grant, Eradj Yakubov, Sophie Kindreich, Matt Gibney, Josh Turner, Donny Marks, Eliot Brammer, Warren O'Neill, Kyle Brayton, Afi Baaqi, Cayley MacArthur, Jonathon Alcindor, Michael Scala, Michelle Myers, Tim Willis, Matt Lutz, Ian Maxwell, Thos Henley, Tom Brown, Ross J. Platt, Maya Kalev, Jack Murphy, Gabe Meier, Oscar Thompson, Mike Deegan Jr, Sven Swift, Sam Billetdeaux, Louis Helliker-Hales, Luke Dubuis & Sel Bulut.