With timetables and stages announced, the rundown to this years Dekmantel has intensified.  One artist, who you'll find playing on the Friday on both the Boiler Room stage and the newly added UFO II stage is Elena Colombi. Although originally from Italy, a move to London in 2008 has found her emerging as one of the city's best crate diggers and radio hosts. We caught up with Colombi to discuss her early musical memories from India and South America, the exposure to new sounds that comes from travelling, testing her own new productions on the road, and records to draw to when overcoming a particular state of mind. Hearing from Colombi, it's easy to understand her engrained like devotion to exploration, keen to juggle through a rich musical landscape with an all-encompassing eye when it comes to genres. With a upcoming schedule that see's her on trips to South America, Dekmantel, Selectors, Field Maneuvers, Into The Valley and Lattex Plus, Colombi's far-reaching sets come prepped for the dancefloor, yet skirting on the unconventional and at heart, experimental.
Hey Elena, very happy to have you on board. Getting excited for Dekmantel now. Just thought I'd start by asking about something I read where you mention recalling often spending Christmas in places like India, Thailand or South America, rather than in your home country. What musical memories do you have of these three places? "The musical memories of trips to India are diverse, as we went back several times and visited different areas. The first few that come to mind are the songs by Sanyasi's at Osho's meditation centre in Poona, the music of Bollywood movies I used to watch in hotel rooms, the classical music lessons I joined while hanging with two Australian girls in Pondicherry. During the year spent in Thailand I remember going to this early morning market where you could buy super cheap CDs (probably fakes). I listened to stuff like AphexTwin, Beastie Boys, Portishead, Boards Of Canada, Massive Attack, Leftfield and Bjork. Then there was the local music blasting from small radios in the street food spots I was eating at every day." I've found myself recently deleting a lot of music off my Ipod and replacing it all with just old albums I use to listen in my late teens. Have you found yourself revisiting and enjoying any of those albums you mentioned in the current era? "Not really. I tend to focus on new discoveries, although remembering some of those CDs I used to listen to in my teens has made me a little nostalgic!"
With that first question in mind does locality/sense of place play a role in how you connect with certain music? "Sure thing. I love how differently a city can feel on each visit, depending on how much time there is, if someone's showing me around or if instead I'm having a bit of a wander alone. I also like the uncertainty of travelling, how anything could change at any minute, and more often than not it does. All accidents that could happen end up altering the whole story, and that influences the way I look for and perceive music."
Have you ever visited another city, country, or a place outside your comfort zone that has exposed you to new sounds, and changed your way of thinking and playing style? If so could you tell us about it? "There has been an unexpected experience here in Mexico City, only ​few​ days ago actually. But perhaps it could influence me more in how I perceive and approach technique rather than the genres I play? I watched a back to back of two DJs who were using CDjs almost like instruments, looping, pushing in and out vocals and beats really quickly, constantly changing the tempo and fading in a way more reminiscent of live shows than DJ sets. Beat-matching wasn't the ultimate goal, each sound played was almost independent. The tracks they used weren't something I would normally listen to or play but the final result was inspiring."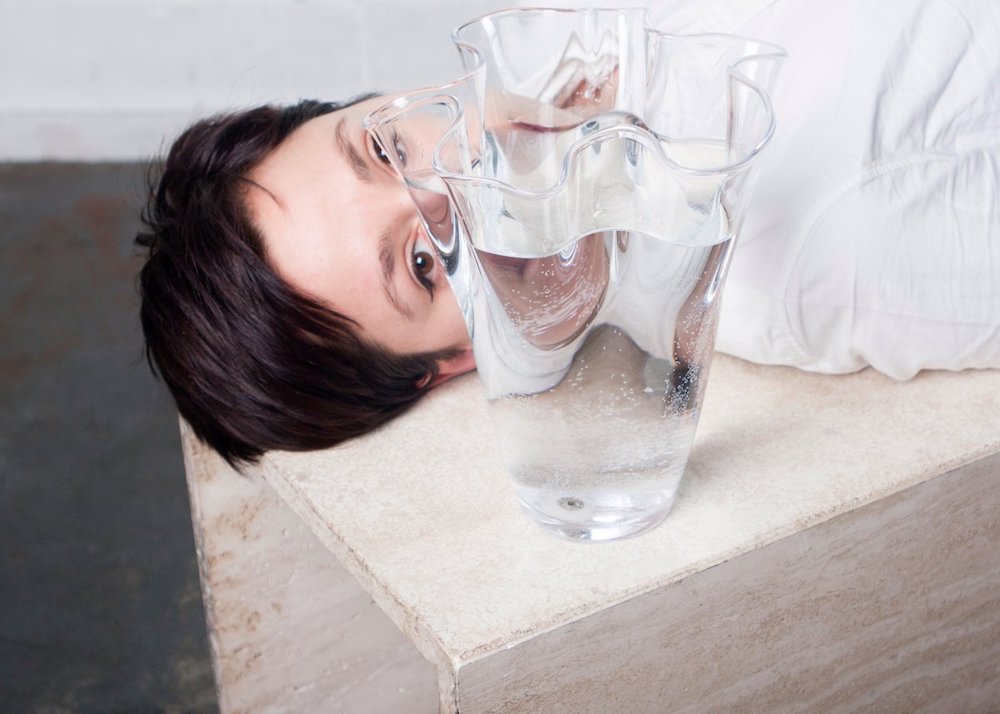 How much time do you spend listening to new things compared to the time spent listening to things that you already know you like? "When on the move I tend to listen mainly to new stuff. If I have some time off at home I have a small selection of records I listen to on repeat for a while, in a crate I keep by the decks with current favourites that changes every couple of weeks or so. Mainly non-dance stuff."
You mentioned in a interview recently that the parties you enjoy the most always have a bit of a rough vibe round the edges, ones where you can really get loose. What's one of the more unexpected examples of that you've witnessed whilst touring? "One of the most recent surprises was Festival "Bon Air" in Marseille. The space was impressive, an ex-factory I think, divided into four rooms. The whole festival vibe was very ravey; there was a lot of sweat, semi naked bodies, lots of people making out. I remember seeing a guy ordering at the bar with his trousers pulled down. I don't think he was aware of it. The booth in the room where I DJed was placed right in the middle and that gave a different perspective to both the punters and myself. The sound was also remarkable, very loud but super clear. I had a great time, danced during my whole set!"
You've regularly broadcast on radio (NTS) for a while now. Do you keep a record of all your shows and ever listen back to them? How do you reckon your shows have grown since your first broadcast? "I haven't had the chance to listen back for quite some time now, I have been on the road too much.​.. and ​I am still one of the youngest broadcasters to be honest, there's many people who have been part of the station from day one!​ But my approach to radio hasn't changed, and I hope it won't anytime soon, I wanna ​make sure I have as much fun looking for tunes and putting the shows together as I did the very first time."
There was a track from one of your NTS shows from March which had a great track titled Elena Colombi – Demo. Are you starting to test out your our productions at the moment? Can you tell us anything about how it's been coming along if so? With your influences being so wide when playing music out, some might find it difficult to formulate that into production? Has that been the case? "I'm testing out stuff a bit more, yeah. I used to play things I made only on radio, because it felt safer. There's a few if you look back into my older shows. Now I try to play them out in sets too, to see what they sounds like on bigger systems.  So far most of the tracks kind of happened in a moment of intense inspiration, mostly while travelling​, a couple of times just before gigs​​. But I wouldn't want to have something out just for the sake of if I'm not 100% sure I would like it (and play it) and the style / genre won't be an issue. I don't feel like my music will have to fit in a box, just like the stuff I play."
What can you tell me about a band called Time Is A Mountain? Apparently it's a record you're very proud of owning and one that you're very fond of. Are there any other records in your collection that match that feeling of 'wow, I'm glad to own this one. Not necessarily in a rare way. "For me a record isn't special because it's rare or expensive, I have never been sucked into this game. A record, tape or CD can be special because of how I discovered them, how they make me feel, because they trigger something within me and I might never find a person to share this with because the experience is entirely mine. It's good you brought up the Liner notes mix though, most of the records in that selection are dear to me, it was very personal selection. Time Is A Mountain was a record that I used to go back to a lot during that time. The kind of record I fancy listening to when I need to embrace and overcome a particular state, knowing it's okay to feel that way, soak up those emotions and let them pass. As for other things I'm proud of owning, of course, there's quite a few! One of the most recent discoveries I have been attached to is the CD Voices by Japanese singer Yoko Ueno."
Was happy  to read that you're playing more festivals than ever now with trips to South America, Dekmantel, Selectors, Field Maneuvers, Into The Valley, Lattex Plus all coming up this year to name a few. The crowds must certainly getting bigger too. How are you taking in all these sorts of bookings? "I have more festival presence than last year, sure… I also have been part of the scene for a bit, despite having been more under the radar. I don't feel a particular pressure connected to playing festivals or bigger crowds in general. Sometimes some of the smaller gigs are the ones stressing me out the most! But who knows, perhaps if I was about to play in front of a full stadium that'd change."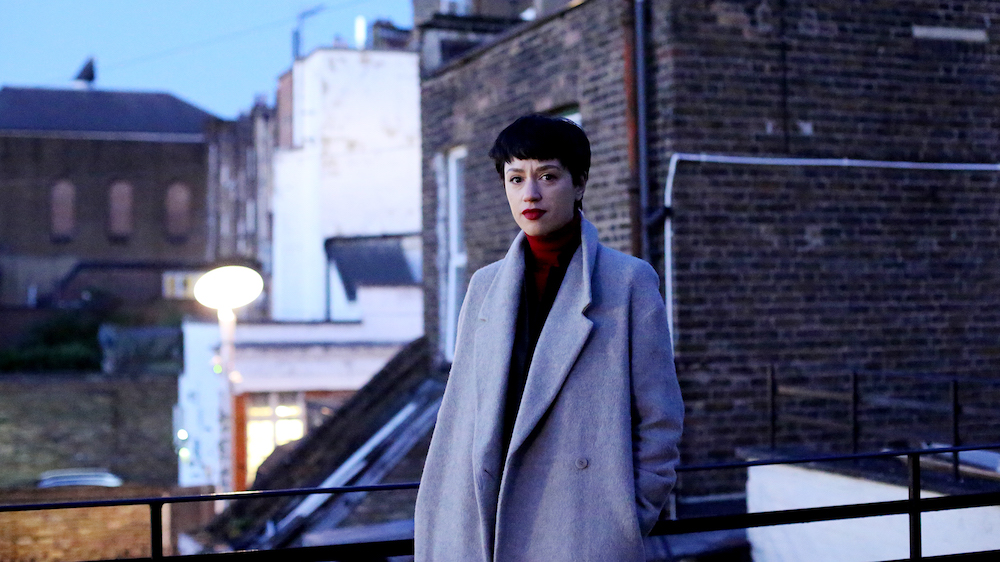 What can we expect from your Boiler Room set at Dekmantel? I feel I'd probably plan something like that months in advance if I ever got asked haha "There is a couple of recent purchases I have been obsessed with that I might include in the set, maybe something I am working on too, if I finish it on time, but I am not someone who likes to plan things too much, and this set won't be an exception. I'll be DJing at the UFO II stage later on the same day too, so if anything I reaaally wanted to play doesn't make it in the first set I can still sneak it in later."
What's the reception like when you're playing back in Italy nowadays? Saw you've got that big support slot for one of Jamie XX's Italy tour stops coming up next week. "Ha, I think Italy might be finally ready for me. It feels great!"
What can you tell us about your b2b sets with Jon K from early on this year? Correct me if I'm wrong but I don't think I'd ever seen a publicly announced b2b set from you ever before. Did this one really click that you had to do it again but in London this time? "Jon and I met in Manchester in April 2017, just before playing a back to back set at the Whitworth Art Gallery for an NTS night. We both really enjoyed it, so I asked Jon to play with me again in London at Rye Wax at the end of November. Then Jon got in touch early this year asking me to do La Cheetah Club in Glasgow as part of his residency plus we're doing The White Hotel in Manchester at the end of July!"
What else have you got lined up in the coming months that we might not have talked about? "I am relocating to Brussels, I am DJing in Australia for the first time, ​I am getting married, ​I am adopting a child. Two of these answers are real, the other two are fake. Can you guess which ones?"
Last usual question from us but what was the last thing to put a smile on your face? "Being waken up by sneaky Mole the other morning, the dog (and king) of the flat I'm staying at in Mexico City. He's a very funny and unique dog. If you had the pleasure to meet him you'd know what I'm talking about!"
Elena Colombi: Soundcloud, Facebook, Twitter, Resident Advisor
You can catch Elena Colombi playing at this years Dekmantel Festival in Amsterdam from 1st -5th August. Elena Colombi will be playing on the UFO II and the Boiler Room stage on the Friday.