Recommended: Jon Convex – Idoru EP1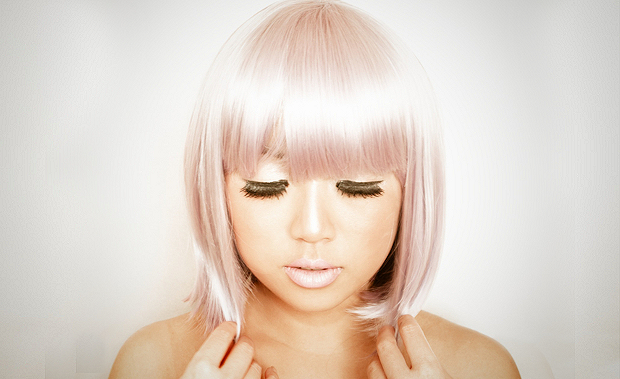 "Idoru" is the title of both the latest Jon Convex EP and a book released in 1996 by science fiction writer William Gibson. Gibson's novel describes a man, Rez, who wants to marry an artificial intelligence pop idol, Rei, who runs on a composite database consisting of information about all pop idols. Convex's EP has a Japanese idol on the cover, potentially serving as the muse for his new music. However, while Jon Convex may have an idol as a muse for this new EP – the first of two EPs coming out this month – Convex has no interest in marrying an idol, but in coming to terms with the feelings that come after separating from one.
Idols have always inspired people to feel more than think and on "Idoru EP1", Convex wastes no time to remind us that our feelings come first in music. Convex sings on "Fade" about a relationship where someone "wanted it all" and "took too much," and as a result, he separated from her, watching "her face [fade]." "Fade" sounds like a techno cousin to the 2009 Instra:mental track "Watching You", and like its cousin, "Fade" brings out the emotions that come in the aftermath of a separation. On "New Model", Convex obscures the vocoded lyrics, but the hardcore-inspired piano line positioned against the rough bassline evoke enough feelings just as successfully. It seems clear that Convex does not ask us to think too much by avoiding making the music too complicated, he just asks us to listen and to feel.
Feelings have always been a specialty of anyone in the Autonomic camp. Instra:mental and dBridge have always emphasized simplicity in their music, which prevents dancers and listeners from overthinking and allowing the essential elements of their music do more work. Because of that, it's been very interesting to watch the artistic trajectories of both Jon Convex and Boddika since the separation of Instra:mental. While Al Green as Boddika has been drifting towards a very acidic side of the Autonomic sound, Damon Kirkham as Jon Convex has instead filtered techno through a filter somewhat closer to the Instra:mental sound. Either way, on "Idoru EP1", Jon Convex takes the sounds at the root of the Autonomic and Instra:mental catalog, sifts them through a techno filter, and makes them his own.

Stream: Jon Convex – New Model / Shadows Previews (Convex Industries)
"Idoru EP1″ by Jon Convex is available both digitally and on vinyl through Convex Industries.