Truancy Volume 3: Melé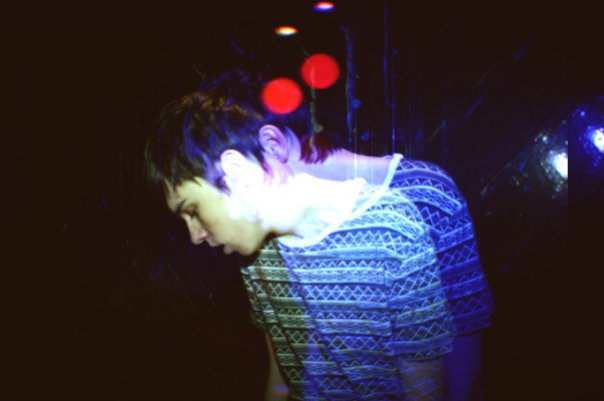 My first post for Truants sees me under a bit of pressure. Instead of easing myself in slowly I decided to grab the bull by the horns and start off with a bit of impact. With already two Truancy Mixtapes under the belt from French wonder kid RiotKid and NT89 the third in the series sees an exclusive mix from an artist who's been under everyone's radar the last couple of months. We're talking about Melé!
Hailing from Merseyside, Melé, also known as Krissy Peers is arguably on the forefront of extremely young and talented producers bursting their way onto the scene at the moment. His quick rise to fame boils down to how varied his production style and DJ-sets are encompassing a whole host of genres ranging from dubstep, garage, UK funky, and house, flawlessly mixing between them without at any time sounding overdone, something that isn't easy accomplished. 2009 saw him have a big year with a debut EP released on Sound of Sumo and tracks such as Mugged and Flexi supported and charted by the likes of Brodinski, Sinden and Hervé to name a few. He continues to shine through in 2010 with two new EP's out soon on Mixpak Records and Sinden's new label Grizzly. As for remixes he's pulled out all the stops and recently finished two versions of Project Bassline's new track Twelfth Step for Herve's label Cheap Thrills, a remix of New Young Pony Club's Chaos which I have to add is absolutely brilliant (cannot stress enough) and a remix for Eliza Doolittle's Skinny Jeans. With all this in between he's still managed to put together a 40-minute mix for TRUANTS.
Truancy Volume 3: Melé is packed with a host of new exclusives from the likes of Foamo, French Fries, RiotKid and Hervé and an interesting mashup from the man himself consisting of Zinc and Amerie could easily rival the vocals of Miss Dynamite on Wile Out. Brimming with energy the mix will really appeal to fans of many genres. The 2-step garage, dubstep sound that has blown up immensely over the past months due to other similar acts such as Roska, Greena and Brackles, is clearly present but the inclusion of more tech house artists such as Round Table Knights really help set him apart and give him the diversity that fans have obviously stood up and noticed. With an absolute classic from Dizzee Rascal thrown in for good measure this really isn't a mix you can afford to miss. Prepare to skank! For any Brighton readers I strongly recommend you check him out at Audio on the 4th of April alongside AC Slater. A party well worth not missing! Bonus download: Melé – Digits.