Festival Guide: Bloc 2012 – Day 2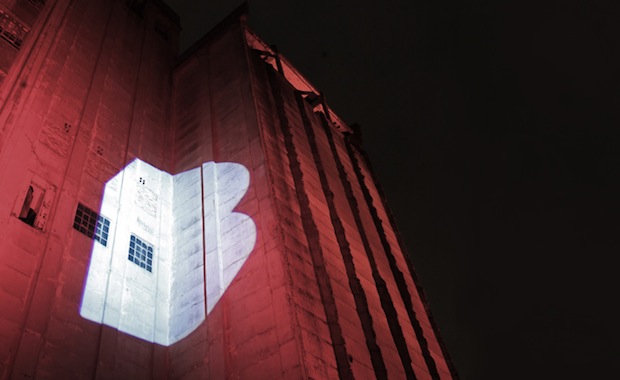 FESTIVAL GUIDE: BLOC 2012 – DAY 1 
It's the evening before Bloc and unsurprisingly all social medias are alight with the excited joys of the lucky people who managed to bag a ticket. With stages and times all announced we continue with our second part to our Bloc Festival Guide. As with most festivals there's an alarming amount of clashes but we've managed to put together a group of artists who we feel you should go and see. Coincidentally the people we chose hardly clash at all so it's a win for everyone.
OBJEKT – 02.30 TO 03.30 – PLEX VS PERC TRAX HUB
We don't think any producer has created such a storm of hype than the Berlin based Objekt. After a series of white labels encapsulating the very best of an amalgamation of genres, Objekt has straight up been catapulted into the premier league. His DJ capabilities have further cemented this, transporting him to the furthest edges of the globe in less than a year. A software designer for Native Instruments by day, his talents have reached out to fellow artists such as Radiohead and Sbtrkt who both commissioned him to remix their tracks. Objekt's incredible sound design skills managed to also impress the Hessle Audio crew, who released the fearsome 'Cactus' earlier this year after almost six months of no releases from the label. Objekt's ascendance as a producer and DJ has been extremely exciting to watch which is why his sets ranging from the darkest techno to the most industrial of sounds should be one of the highlights of the entire festival. Object will be playing as part of the Plex vs Perc Trax showcase.
Stream: Objekt – Fact Mix 300#
FLYING LOTUS – 23.00 TO 01.00 – MAIN BLOC HUB
Another producer who's name should need no introduction. Commonly identified as a hip hop producer Stephen Ellis, also known as Flying Lotus has managed to channel bass music, hip-hop, avant-garde jazz and space age psychedelia into some of the most perfect productions of the decade. His work spans numerous albums and productions for the likes of Gonjasufi and José James, as well as collaborations with Thom Yorke and Erykah Badu. He is also the brains behind the innovative and acclaimed label Brainfeeder. Founded in 2008 the label has gone on to release records and albums from Martyn, Daedelus, The Gaslamp Killer and Teebs and has been a staple presence in shaping the LA beat scene. Having amassed an impressive amounts of awards over the years for his music, people like Flying Lotus aren't made very often, which is why you ought to see him. Flying Lotus will be playing at Main Bloc Stage.
Stream: Flying Lotus – Lovers Melt 2
IKONIKA – 23.00 TO 00.00 – HYPERDUB HUB
Making her way to the Hyperdub showcase at Bloc this year is London producer Ikonika. Picked up by Hyerdub for her debut release in 2008 in the form of 'Please/Simulacrum' the young lady firmly established herself as promising producer in the dubstep landscape. Influenced by the likes of Madonna, garage and video game soundtracks she continued to progress her sound which saw further releases on Hyperdub as well as Planet Mu. 2010 saw the inauguration of her own label Hum + Buzz, which she co runs with fellow producer Optimum. Releases from the likes of Dro Carey, Brenmar as well as themselves has made the label a real goldmine for cutting edge dance music, with the most recent 'I Make Lists' EP by Ikonika tearing its way through clubs and festivals. As an in demand DJ her sets are known to showcase the ever evolving sounds of the UK, as well as many cuts from her debut album "Contact, Love, Want, Have". Ikonika will be playing as part of the Hyperdub showcase.
Stream: Ikonika 2011 Summer Mix
LEVON VINCENT – 04.00 TO 06.00 – BLEEP HUB
Closing off the Bleep stage and for what some may be the end of the festival is a hard task but if there's anyone that could pull off the job it would be Levon Vincent. Born in New York but now based in Berlin the man has seen is profile increase dramatically over the past two year despite having put out records for longer than a decade. With a huge back catalog of releases on his own labels More Music NY, Deconstruct and Novel Sound as well as further releases on Ostgut Ton and Underground Quality the man has grown to become one of the most sought after artists in the house and techno spectrum. Tracks like 'Man or Mistress', 'Double Jointed Sex Freak' and 'Woman is the Devil' have been staples in a lot of DJ's set and are already considered timeless classics. With a recent mix CD for Fabric 63 Levon's ability to make wonderful tracks is equally matched as his ability to select them when playing out. A producer so clearly on top of his game right now and one not to be missed. Levon Vincent plays as part of the Bleep showcase. Levon Vincent Boilerroom Mix.
SQUAREPUSHER – 01.00 TO 02.30 – MAIN BLOC HUB
Squarepusher has spent a lot of time preparing his live set and visual show. Consisting of large-scale projections and constantly morphing linear imagery it seems like Bloc might be in for a special treat. With XLR8R complaining that his set at Sonar fell flat during its four in the afternoon time slot,  his set at one in the morning means the visuals should be at it's most effective and crowd at it's most energetic. Although his works spans a fusion of genres he is probably more know for is love of complex and erratic productions involving experimental drum and bass, IDM similar to Aphex Twins sonic palette. One should learn to expect the unexpected when it comes to Squarepusher which is why we see him as an ideal pick for Bloc this year. Squarepusher Mix for Mary Anne Hobbs.