Festival Guide: Bloc 2012 – Day 1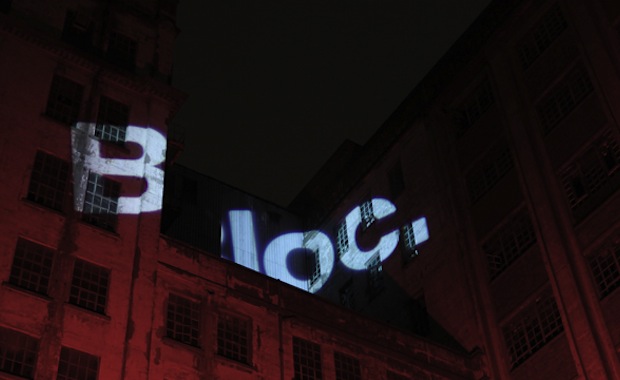 FESTIVAL GUIDE: BLOC 2012 – DAY 2
In little under a month, Bloc 2012 hits its new found home of London Pleasure Gardens for the first time after it's recent change of location from Butlins. Now in its sixth year, the organisers have managed to produce one of the most diverse lineups to date. Resident Advisor has even crowned it the number one festival to look forward to in July. From headline acts like Snoop Dog and Orbital, to showcases from Numbers, Swamp 81 and Aus Music, there's more than enough opportunities to satisfy your musical urges over the two days. The full lineup can be found here. However, as with all festivals, there are choices to be made and timetables to be defeated so we've compiled a small list, that will come in two parts for each day, with Truants favourites that we reckon you ought to see. Buy your tickets for Bloc here if you haven't already. Don't delay: only a very small amount retain.
PINCH – 18.15 TO 19.30 – STUBNITZ ATRIUM
'I love Pinch' gets thrown around Truants a ridiculous amount and rightfully so. His all vinyl mixes are pretty special. Pinch not only shared superb mixes with us for FabricLive, Boilerroom, Mixmag and Resident Advisor, but in 2011, he also spent time collaborating with fellow producers Loefah, Photek and Roska, as well as Sam Shackleton for a full length LP on Honest Jons. Pinch's own label Tectonic is as strong as ever, releasing albums by Author, Distal and Pursuit Groove as well as joining thirteen talented artists together for the Tectonic Plates Volume 3 compilation. With so much music at his hands you can expect to hear an abundant of innovative sounds from the Bristol-based producer at Bloc. Pinch will be playing as part of the Numbers vs Swamp 81 showcase. Pinch 60 Minutes Boiler Room Mix.
STEVE REICH – 18.00 TO 20.00 – RESIDENT ADVISOR HUB
Named 'the most original musical thinker of our time', Steve Reich is one of the most influential composers of modern electronic music and a true pioneer of minimal music. Having spanned more than four decades of consistency, his work involving tape loops to create phase patterns and his use of audible processes to explore musical concepts have directly affected artists and groups such as Jeff Mills and Kraftwerk. Highlights of his compositions include 'Music for 18 Musicians', 'It's Gonna Rain', 'Clapping Music' and the Grammy-winning 'Different Times'. Steve Reich's music has been performed by many major orchestras and ensembles around the world, including the London Symphony Orchestra, New York Philharmonic and the San Francisco Symphony. Joining him at Bloc will be the Bang On a Can All Stars, a group of New York based instrumentalists.
SPENCER – 20.15 TO 21.30 – NUMBERS VS SWAMP 81 HUB
Few people have a résumé as impressive as Glaswegian born Spencer: DJ at Rinse FM, employee at Warp Records and  Rub-a-dub Records, and co-founder of Numbers with fellow Glaswegian DJ Jackmaster. Being subjected to such a vast amount of records has only worked in his favour, as he can pride himself in being one of the most talented selectors in the game at the moment. Playing a wide variety of music, from Juan Atkins to Deadboy and from Kraftwerk to Hudson Mohwake, we guarantee that Spencer will not disappoint at Bloc. Spencer will be playing as part of the Numbers vs Swamp 81 showcase.
Stream: Spencer – Numbers 8th Birthday DJ Set at Sub Club, Glasgow
NICOLAS JAAR – 20.00 TO 21.00 – RESIDENT ADVISOR HUB
Hailing from NY but having grown up in Chile, Nicolas Jaar's musical palate is refined, eclectic and distinguished. At the tender age of 14 he began making electronic music, and by 17 had released his debut record, "The Student EP" on Wolf + Lamb. During his years in Chile, he discovered the avant garde minimalist piano stylings of Erik Satie, and godfather of Ethio-Jazz Mulatu Astatke. Jaar expertly channels these influences, crafting his own brand of blue-wave soundscapes. Jaar now runs his own label Clown & Sunset, on which he released his critically acclaimed debut album "Space is Only Noise" in 2011. Nicolas Jaar will be playing a live set at Bloc as part of the Resident Advisor showcase which we predict good things from.
Stream: Nicolas Jaar – Essential Mix 19/05/2012
SHACKLETON – 22.00 – 23.00 – RESIDENT ADVISOR HUB
The day that Mary Anne Hobbs left Radio 1 after fourteen years was an emotional day for many. A key figure in the rise of dubstep, many producers paid their tributes with special mixes including Truants favourite Sam Shackleton. Co-founder with Appleblim of the seminal Skull Disco, Shackleton's approach to percussive, eclectic and often uncategorizable dance music has garnered him many fans, including Ricardo Villalobos. Villalobos himself remixed Shackleton's "Blood On My Hands" into eighteen minutes of techno genius. Recently Shackleton contributed a mix for the Fabric series, collaborated on an album with Pinch, and dropped the album/EP box set, "Music for the Quiet Hour / The Drawbar Organ", which is already considered a classic. Shackleton will be playing his acclaimed live set at Bloc: expect brilliance. Shackleton 'Farewell to Mary Anne Hobbs' Mix.
RAY KEITH – 21.15 – 22.30 – I LOVE ACID HUB
Another surprising but more that welcome artist to be added to the Bloc lineup is renowned producer and DJ Ray Keith. Starting his dance music career back in 1989, Keith has held residencies at numerous clubs and locations and remixed prestigious artists such as Orbital, Moby and Shades of Rhythm. In 1994 he started his own label Dread Recordings, paving the way for 100 plus releases, consisting of compilations, mix CD's and releases from the likes of Serum, Twisted Angel and many others. With an array of other different aliases, you can can expect a host of genres, spanning from acid house, harcore, jungle and rare groove to everything in between. Fun fact, he's Joy Orbison's uncle. Catch Ray Keith playing on the Ceephax Acid Waltzers stage at Bloc.