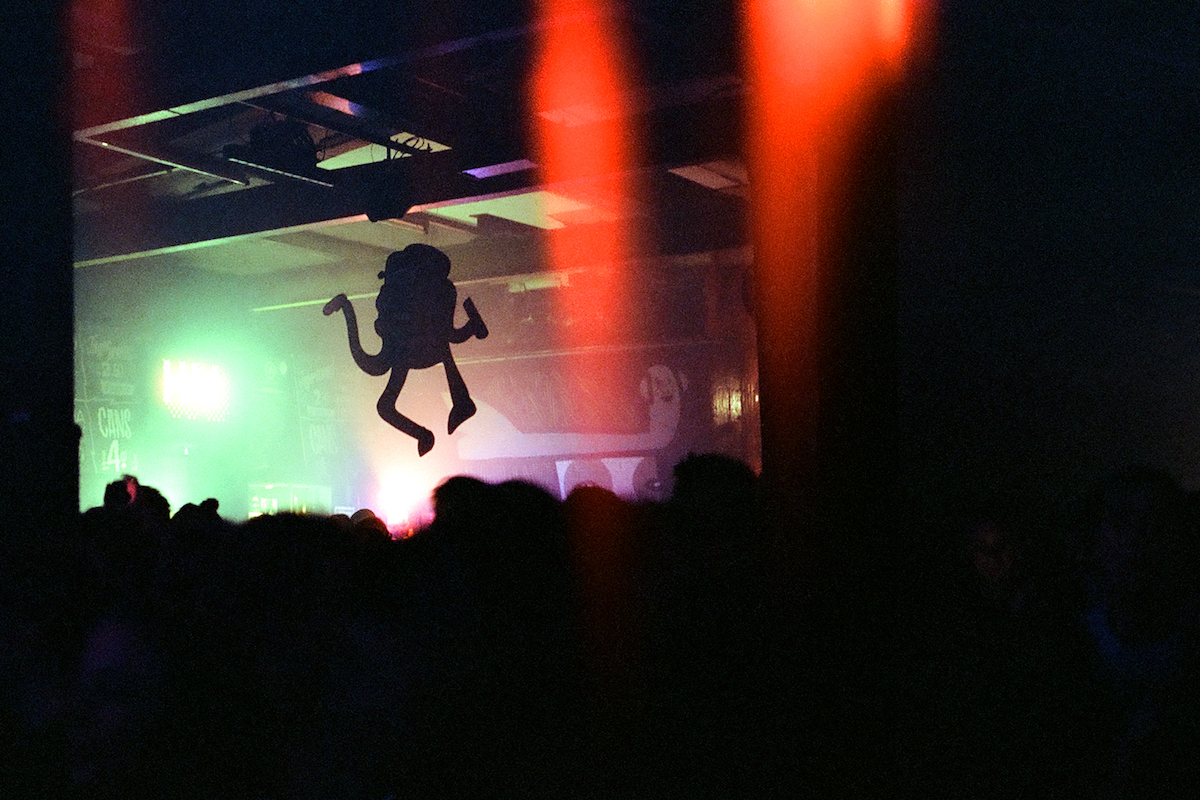 Following two initial announcements, Sheffield's most exciting festival completes its 2019 lineup
No Bounds returns for its third event in the city of Sheffield with the festival recently completing their lineup with a fresh round of extremely special artists, works and commissions. Growing to include more areas of the city centre, the 2019 edition will see venues such as Millennium Gallery, Site Gallery, The Holt, Foodhall, Heeley Swimming Pool, Hope Works and the iconic Kelham Island Museum all aboard. Having been granted full exclusive access to the entirety of the museum, they've responded to the use of the place in a number of creative ways, with installations and live musical performances dotted throughout. Caterina Barbieri, Lee Gamble and Lanark Artefax open proceedeings with the opening concert on the Friday, with Mark Fell and Pedro Rocha having been commissioned to create a programme for the day time on Saturday. A number of key collaborations include Rian Treanor + Jan Hendrikse, Caty Olive + Ellen Arkbro and Goat (Live) + Collectif Nominoë.
Friday Rave at Hope Works will see a number of bass driven crews and underground talent, with a stage hosted by Hyponik and the recent addition of Sheffield legend and one of the original Forgemasters Winston Hazel. D-Bridge, DJ Flight,TSVI, Shannen SP and Mark also all look to be memorable highlights for the first night. Resident Advisor host the Saturday with a ton of Truants' faves making an appearance for the three room blowout – CCL, Courtesy, Yak, Aurora Halal, Solid Blake and CEM should all be on top form. As the weekend gets closer we round down some of the key artists we'll be looking to see over the weekend as well as some key mixes and tracks from them you should stick on in anticipation.

CEM's unique brand of emotive hysteria were forged through his early experiences in hardcore punk playing guitar and vocals, creating a springboard of influences that would lead him down a road of techno, UK-influenced electro and enigmatic house classics. Born and raised in Austria, CEM's relocation to Berlin saw him become one of the three core members of Herrensauna – a hedonistic Berlin furnace that's set new standards for the gay underground in the city. With the party attracting more and more attention for its positive self-expression and critical contribution to Berlin's queer community, its carefully curated lineups and intimate atmosphere has been met to considerable acclaim. As a co-founder, curator and resident DJ for the night, CEM's role has rightfully brought his DJ sets to the world's attention. Playing on the Saturday, his tunnelistic, sharp selection of techno should not be missed.

One of the main DJs we're excited to see on the opening Hope Works rave on the Friday is DJ Flight. Taking up DJing in the mid-90s after witnessing a set from influential duo Kemistry & Storm, by 99 Goldie had invited her to join the Metalheadz roster. Regarded now as a drum and bass legend, her seminal work in radio, racial inequality and championing new and eclectic producers in the scene has led her to hold down numerous residencies and play at club events and festivals across Europe, Japan, USA and Canada. Currently a radio producer for the Prison Radio Association, the station is an award-winning charity which runs the world's only national station for prisoners and aims to reduce reoffending through the power of radio. Her drum and bass history and knowledge runs deep and her selections on the Friday should too.

Hailing from Nairobi, Kenya via Kampala, Uganda, Slikback has rose to international acclaim dude to his undulating mutations of current club styles, as found on the 'Lasakaneka'  and 'Tomo' EPs between 2018-2019, and more recently his collaborative release with Hyph11E. All released on Hakuna Kulala, the latter in conjunction with SVBKVLT, the label is a spinoff of long-running Kampala, a Uganda-based label, collective, studio, and festival Nyege Nyege that Slikback co-founded with two like-minded artists Sapienz and Zilla last summer. Moving between influences like trap, gqom, footwork, and a number of East African regional styles, Slikback's sound should be an unfamiliar sound worth checking out.

Born in Budapest,  Gábor Lázár has amassed a body of work across releases for Lorenzo Senni's 'Presto!?!', Boomkats 'Death Of Rave', and collaborative releases with the likes of the inimitable Russell Haswell and Mark Fell. A knack for mutating 2-step and grime with electro sensibilities his debut album Unfold lived up firmly to hype, drawing from the ends of South Yorkshire, Detroit, and South London tech-nous for inspiration and syncopated madness. Gábor has toured his live show extensively across the globe and he'll be bringing his startlingly unconventional club tracks to Sheffield to what should be a Saturday highlight.

One of Ilian Tapes key contributing artists, Andrea will be hitting those emotive highs when he brings his live set to the Saturday night festivities. His work is the result of years of musical identity research, of different experiments and continuous attention to techno evolution in the last decades, with his five records for Ilian Tape all mixing sundry elements related to 90s breakbeat, IDM and warehouse techno. Geared up for what should be a mouthwatering show of, the Turin-based producer should get the crowd soaring to dizzy heights.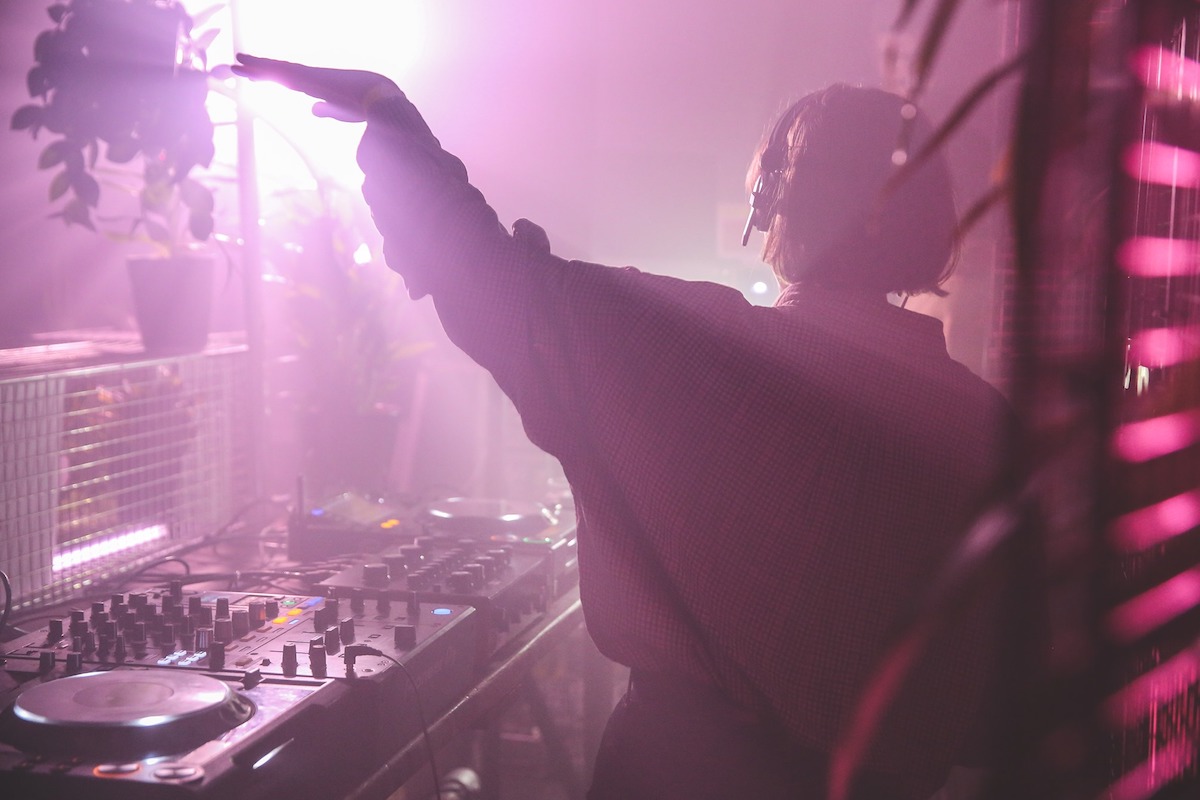 A DJ on the rise, we wanted to include a local selector who made her mark slowly around Sheffield's warehouse parties, becoming one of the city's go-to selectors in the process. A self-confessed lover of hypnotic, rolling house and techno she's recently made the jump to Glasgow where she's become one of Sub Clubs newest resident DJs. With more and more sets coming her way she's fully demonstrated that she has the skills at her disposal to smash a party. She'll be one of the DJs winding up the the last day of the festival on Sunday.

CATY OLIVE + ELLEN ARKBRO | WEBSITE + WEBSITE
Having trained at the École Nationale Supérieure des Arts Décoratifs of Paris, Caty Olive specialises in producing luminous creations and staging, sharing her work between visual installations, choreographic and musical performances. For the Saturday programming which is split throughout the city centre and at various venues, she'll be working on a light installation, in collaboration with Ellen Arkbro as part of tactical contact at the Kelham Island Museum. With many of the collaborations being especially commissioned for the festival it's the perfect oppurtunity to catch what makes No Bounds that extra bit special.
Buy Tickets for No Bounds Festival 2019 here. 
Fri, 11 Oct 2019 – Sun, 13 Oct 2019