Truancy Volume 45: Pure Baking Soda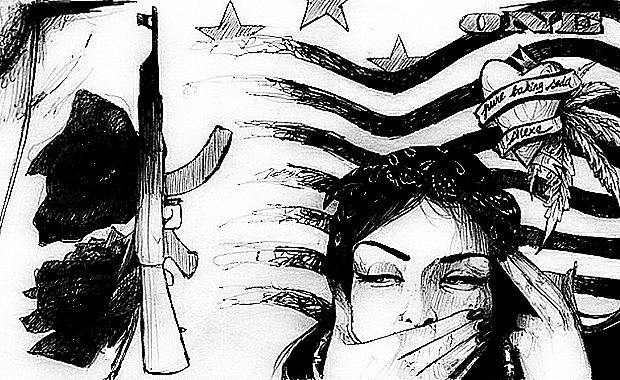 We're in very high spirits about our newest Truancy Volume as this is the first mix that is curated by a fellow music journalist: installment number fourty-five is a journey through gangster and a little bit of French rap put together by one of our favourite writers Nicolas P., alias Pellion Purp, the man behind the French blog Pure Baking Soda. The Paris-based Pure Baking Soda has been around since early 2009 and has been offering up a consistent stream of interesting rap journalism, something that strangely enough still appears to be rare in a time of rap over-saturation accessible over the digital airways. In the wavey Pure Baking Soda world a thing such as a "filler" post doesn't seem to exist either; all features are carefully put together with a high amount of research and, most importantly, devotion is added to every single piece. From in-depth articles on Boosie and Gucci Mane via interviews with producers (e.g. Western Tink) and rappers (e.g. Khalif Da Menace) to a generous supply of really good compilations – the thing that is probably most interesting Pure Baking Soda phenomenon for the non-French individuals among us. Remember when Brick Squad darling Waka Flocka Flame announced his leave from the rap game? It didn't take Pure Baking Soda a minute to compile a twenty-six track collection of the strongest tracks Malphurs had put out during the months before he made the announcement. Remember when Gunplay postponed his release date for "Bogota Rich" every other day? Pure Baking Soda eased our pain and filled the aching Don Logan void with a selection of his favourite Gunplay tracks that were previously hidden in concealed corners of the internet. Before we go through the entire contents of the blog (and we easily could), have a peek at the site yourself if you aren't familiar with it yet – you won't regret it.
We asked Nicolas to compile us a carte blanche Truancy Volume: he took on the job and chose some of his favourite tracks, with Jean Hugues alias the Amazzinggaijin on deck to mix them together. In his own words, the mixtape is "a selection of smoothie gangsta rap with a lot of sax, pitched synth, and piano." And that's exactly what it is: in forty minutes, the guys showcase a remarkable seventeen tracks. Opening the mix with Lil J, they bring a motley of hip-hop forward: somewhere in the beginning there is E-40′s son Droop-E's anthem "I'm Loaded" (featuring in fact, his predecessor), there are newer tracks on there such as the collaboration between Action Bronson and SODMG delegate Riff Raff "Bird On A Wire" and one of Gunplay's Inglorious Bastards gemstones: this mix will undoubtedly expose you to some underground classics as well as more contemporary Pure Baking Soda-endorsed rap. We have done the talking about Nicolas' words and his mix, now it's all on you to do the  reading and the listening.

Truancy Volume 45: Pure Baking Soda by TRUANTS

Young Jeezy – OJ (Feat. Fabolous And Jadakiss)
Fiend – Made In America (Feat. Strong Arm Steady)
Guerilla Maab – Rise
The Boy Boy Young Mess – Higher (Feat. Dott Myers & Risk)
Droop-E – I'm Loaded (Feat. E-40)
OJ Da Juiceman – H2O
E-40 – Spend The Night (Feat. Laroo, The DBz, Droop-E, B-Slim)
Action Bronson & Riff Raff – Bird on a Wire
Gunplay – All On You (Either Or)
Sazamyzy Et Hype – La Tête Dans Les étoiles (Feat. LMC Click Et Joe Lucazz)
Lil Rue – B-DAY (Feat. H.D)
Livewire – Line Em Up (Supacuttz) Feat. Shady Nate & Jay Jonah
Big Boi – Shine Blockas (Feat. Gucci Mane)
Supa Villain – Gwap (Remix) (Feat. Rich Boy & Trae Tha Truth)
J. Stalin – Playin' Wit Fire (Feat. Shady Nate & Philthy Rich)
Husalah – So Ill, So Dope
Giulio 4 – Wavey (Feat. Chad)