Sunday's Best Pt. XIX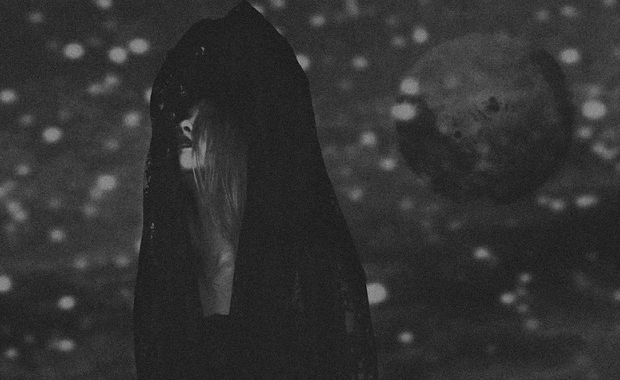 We've decided that we want to die and be reincarnated as this song, but we've listened to it so many times that we've probably imparted a good portion of our souls into it already. We're not particularly interested in the Pet Shop Boys – who is? – but we've got a lot of time for a producer who can make one of their tracks sound like the balearic soca smash hit that never was. Massachusetts-based DJ Rizzla is taking dancehall to the queer scene, in spite of its often homophobic lyrics, at the Nu Life club night he runs with DJ D'hana. We hear the duo are taking the night throughout the states, and it sounds like a serious vibe so keep an eye out. Glouriously saccharine and a frankly quite dirty, we think it's safe to say that Rizzla's 'camwhore riddim' is a total stroke of genius. It's a free download, so you can too can listen to it over and over until you expire and your calloused fingers slowly release their grip from your iPod.
Download: Pet Shop Boys - Home and Dry (Rizzla's Camwhore Remix) 
Let us start by saying we're huge Archie Pelago fans and rumor has it that they've got a 12" forthcoming on Mister Saturday Night, by rumor we mean it's being pressed up this July. The brainchild of three Brooklyn musicians, they combine some of the best elements of electronic music and live instruments creating organic music that sits firmly in a genre abyss… if that makes sense. July may seem a long way off, but don't fret as Archie P's been hard at work on other material and has decided to give out a free download of their Simple & Thigpen remix through icntmx. (Here's an interesting sidenote – Thigpen is one of Helix's aliases) The track in question is titled "Licking Peanut Butter" and after listening to the original it's not hard to tell that Helix is behind it. What the Brooklyn boys do is flip the track on its head, keeping only basic elements of an already minimal production as well as some of the more distinct tidbits. In the free space they do what they do best, play, which leads to something along the lines of an improv session complete with a saxophone, cello, and trippy beats. It really is a shame that this wasn't one of the two remixes pressed up for the actual release; just do yourself a favor give this a listen and hear what the future sounds like.
Download: Simple & Helix – Licking Peanut Butter (Archie Pelago Rewire)
Old friends of Truants and composers of our 11th-ever Truancy Volume have hardly had a moment to breathe since we first spoke to them back in 2010. The duo Nguzunguzu have reached almost every corner of the globe since then, and their list of accomplishments keeps growing longer: an EP on Fade To Mind, soundtracking a Kenzo fashion show, some of our favourite mixes ever, and the Perfect Lullaby – a mixtape so good that it got a Pitchfork album review. One year after their "Timesup" EP they're poised to drop a new one, called "Warm Pulse" on Hippos in Tanks. Before it comes out on the 3rd of July, the label posted the second of the release's five tracks for streaming. "Delirium" strays from the underlying creepiness of their last release and into more purely experimental sounds, plus a lone airhorn to keep you on your toes. As always, we're keeping a close eye on the pair to figure out where they'll draw inspiration from next, but we have to be careful not to get lost in the hypnotic loop of "Delirium" first.
Stream: Nguzunguzu – Delirium (forthcoming Hippos in Tanks)
"What we're gonna do right here is go back, way back, back into time – when the only people that existed were Troglodytes, cave people…" Not only do we love Julio Bashmore for giving away a free track, but we also love him for teaching us what the word "troglodytes" means, and also for getting us inspired to look deeper into the unusual sample. "Troglodytes" samples the 1972 funk classic by the same name, by the Jimmy Castor Bunch – you can watch a live performance of the original here. Jimmy Castor passed away in January of this year, and Bashmore respectfully pays his regards with a 2012 reinterpretation of the original, keeping the groove of the funk bass while injecting some of the steady house vibes that we love to hear from him. The track is the second one he's surprised us with since "Au Seve," which accompanied the announcement of his new label Broadwalk Records about a month ago.
Download: Julio Bashmore – Troglodytes
When we're talking about artists who have seemed to master the craft of reworking the smoothest R&B vocalists, the first name that immediately springs to mind is undoubtedly Brenmar. Over two years ago, Bill Salas caught most of our attentions when he showed us his unmatched remixing skills by rearranging classics from Aaliyah to DJ Deeon, maintaining his signature sound in all of them while still being able to give them a necessary twist. It was only a matter of time that he would link up with Bristol's finest songster Javeon McCarthy for a rework of his latest single "Precious", originally produced by his PMR Records colleague Two Inch Punch. Brenmar's remix starts off lustrous, with McCarthy's soft, almost churchly utters slowly sliding into an array of crunchy synths that eventually form an up-beat smooth collision of sound that sounds just right.
Download: Javeon McCarthy – Precious (Brenmar Remix)
Fact: when Eglo Records stars Funkineven and Fatima collaborate, magic happens. Think back to our first introduction to the glorious sounds of Fatima– the Mindtravelin' EP that featured the Funkineven produced "On The Go", which easily rates as one of our summer favourites to zone out to regularly. For further evidence you may refer to another one of their joint tracks entitled "Yellow Sound" that was given away for free a while back via Eglo's site, which combines Funkineven's seductive sounds with Fatima's fascinating vocals assimilating into three minutes of sheer bliss. To our much-needed pleasant surprise, Scratcha DVA previewed one of their upcoming collaborations on his Hyperdub show last week entitled "Phoneline". It's completely different from the sunny vibes that we're used to from the duo until now, embracing a much more experimental tip in both the kooky, catchy and stuttered instrumental as well as the blunt, dusky and conversational vocals that blend together seamlessly. We can't wait for more tracks to surface from the Funkineven and Fatima partnership as "Phoneline" is only promising us great things for the future.
Stream: Funkineven & Fatima – Phoneline (Radio Rip)
Written by: Tabitha Thorlu-Bangura, Jonathon Alcindor, Cayley MacArthur & Sindhuja Shyam (Sunday's Best Archives)