Preview: Portrait – Because EP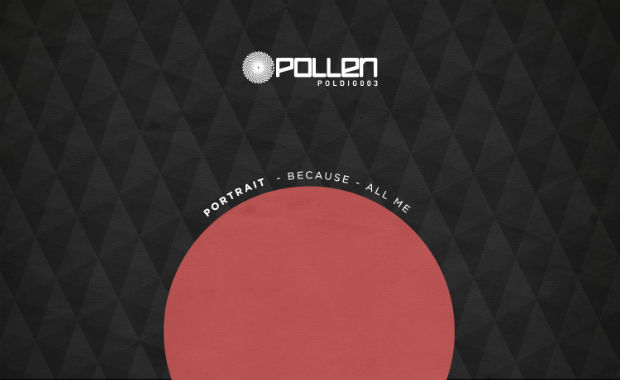 Bristol-based producer Artifact has made it on the Truants radar before, and he hasn't drifted too far since then. Last time we checked in he'd just released his "Archaic Line" EP on Deadplate in January, which was well-received on this end. This time he's back and he's brought a friend, though we're not quite sure who it is. The new collaborative project called Portrait is a joint effort between Artifact and a mystery producer, and their debut "Because / All Me" is dropping on Monday via Bristol's Pollen label.
The keys that introduce "Because" beg for dimmed lights and everything about it makes us want to let loose – it's subdued, unabashedly sultry and the bass is pure vibes. While we'd like to let the music speak for itself, it's worth mentioning our immediate placing of "Because" in the same league as soothing favourites from Koreless and Dauwd, and up there with songs like Synkro's "Look At Yourself." "All Me" is even slower and more spacious, with bright marimbas juxtaposed against the melancholy but beautiful arrangement.  Along with the EP preview, you can stream the full extra track "Can You Tell" which is much darker than the intimate "Because/All Me," and goes to show that we can expect a variety of output from this duo in the future.
Keep your eyes peeled for more Portrait quite soon – before even releasing anything, they've already got support from people like Disclosure, Mosca, Mary Anne Hobbs and more. In addition to their EP, they also have a track coming on a 12" with Milyoo and a few others via Well Rounded Housing Project.
Stream: Portrait – Because EP (POLDIG003, Pollen)