Recommended: South London Ordnance – Sanctuary/Roofy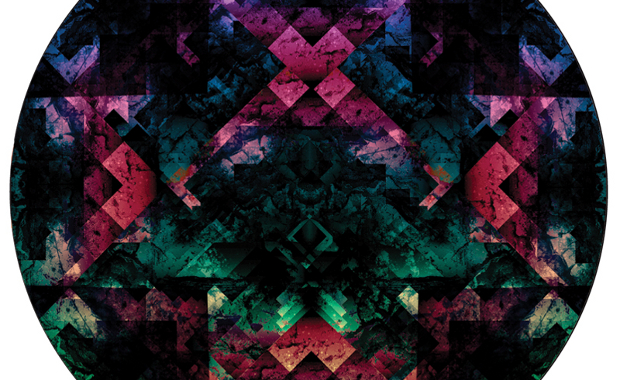 Sometimes it seems like there are two different 2nd Drop Records. One is the label that puts out thoughtful, reflective works that stir ones soul to great emotions and deep thoughts: stuff like "Explode" from LV and Message To Bears, and the sprawling "Mountains" release from DjRUM. Then there's the label that quietly drops bombs on your dancefloor, expansive, booming sounds perfect for sweaty raves and cavernous warehouses – think Gerry Read's "Roomland" and Sully's remix of 23Hz & Numaestro's "Zumo". That's not to say that either is better than the other – each has its place in the world, and it's refreshing for a label such as 2nd Drop to provide such a broad range of styles. The latest release, from South London Ordnance, fits into the latter category. We interviewed SLO back in January, when he talked about making "dark, bass-driven music". Now we finally get to hear his first official release, rather than just cheeky tasters for Facebook numbers and teasers of forthcoming tracks stitched into his regular mixes.
"Sanctuary" is on that jerky tip – booming claps and sycnopated kicks, reverbed stabs and subtle wobble, if that's not too much of an oxymoron. It's peppered with single-note vocal wails and the occasional blare of an airhorn. Swamped deep in the mix is a speech about the culture of the clubbing experience – so maybe it's not that far off the deeper side of the 2nd Drop canon – in spirit if not in execution. The title therefore is a reference to the escape and release of our nightlife, something much greater than just getting off your face and feeling the basslines. "Roofy" takes things down a notch: imagine a warmup set from the likes of Ramadanman or Ben UFO. Think thrilling house sounds that get you moving but don't push you off a precipice. It's 120BPM of sensuous groove, searing strings and echoed samples. There's even a synth line from the same family as the elusive "Ellipsis", albeit slower and less euphoric. This is one for building a set, not topping it off. Just as the first track is all about the warehouse, this one is for dark rooms with low ceilings.
Two exhilarating tracks that expertly capture a moment in time, across the hours of the night. Party music that goes deeper than that. South London Ordnance has done himself proud, and 2nd Drop can revel in the satisfaction of another stellar release, no matter what the style.

Stream: South London Ordnance – Sanctuary (Clip) (2nd Drop Records)
Stream: South London Ordnance – Roofy (Clip) (2nd Drop Records)
South London Ordnance – Sanctuary/Roofy is out on 2nd Drop Records on May 14