Recommended: Scuba – The Hope (Recondite Remixes)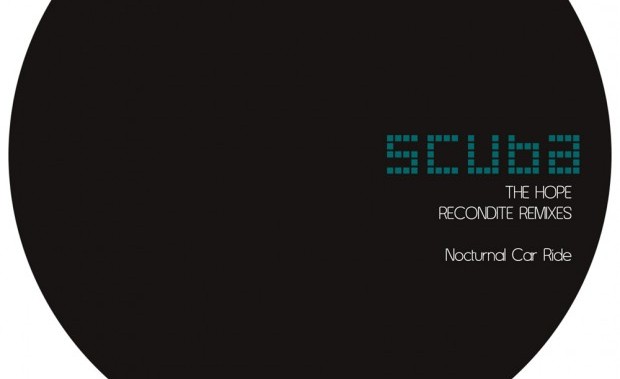 There's no denying that Scuba's "Personality" was a milestone not only for the man himself, but also for Hotflush Recordings. In a way it completed the label's transformation from fringe dubstep label to purveyors of techno, garage influenced house and everything in between. Keeping in line with their recent output they've enlisted Recondite, whose "On Acid" LP showed us the 303 is much more than a squelching machine, to remix Scuba's "The Hope". Squeezing emotion out of the carefully programmed machine he was able to tug on our heartstrings (without vocals) and provide the perfect soundtrack for a train ride home and he's also blessed our record bags with a series of white labels on his imprint, Plangent Records, dedicated to deep, emotive, and downright beautiful techno. Now, almost as if returning the favor for his remix of "Jaded", he's providing Scuba with two remixes, which are instantaneously recognizable as Recondite's.
The original was seen as one of Scuba's more for the throat dance floor tunes aimed for peak time usage; there's a stark contrast between dark nineties techno bass and his signature euphoric stabs. Now onto Recondite, as with most of his tracks he uses the bare minimum to create music that is greater than the sum of its parts. Within the first thirty seconds of his "The Hope (Recondite's Nocturnal Car Ride)" mix about ninety percent of the track is already present and in full effect. The goal isn't to produce the most complex of rhythms, but to create a simple effect and hypnotic groove. With that in mind it's a total success; leaning on a lumpy and somewhat overwhelming low-end the track brings to mind an empty airport or train station. One thing we applaud both mixes for is taking a slightly cheesy vocal and making it seem natural and necessary. "The Hope (Recondite's Morning Promenade)" is definitely our favorite of the two. Sticking to the minimalist template he strips back the bass and gives the vocal and pads the stage. This mix also has more bounce than the former probably due to how clean the low-end and kick are; we suspect there will be much more shoulder action and hip movement when this is played.
The resurgence of soundscapes and atmosphere in techno couldn't be anymore apparent as they two remixes rely on both. Stripped back and minimal this brings to memory some of the music of the mid-noughties. The final results of these mixes are two DJ tools that are just likely to be played at a small warm up party as they are the main room above it.
Stream: Scuba – The Hope (Recondite Remixes) (Hotflush Recordings)
Scuba's The Hope (Recondite Remixes) is available on July 23rd on Hotflush Recordings.