Recommended: Jacques Greene – Ready EP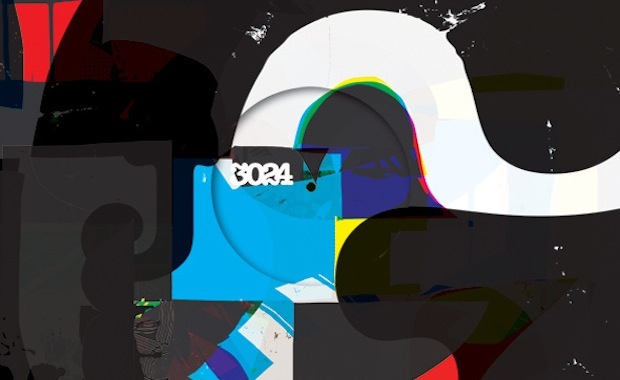 We thought we'd hold off on writing about Jacques Greene's latest release until the special date that is today. It's hard to believe, but today marks exactly two whole years since Jacques Greene first upped "(Baby I Don't Know) What You Want" to YouTube, which is the track that ultimately threw him headfirst into the limelight. We'd like to imagine Greene reading that first line, relaxing in his studio chair, raising his hand to his chin and letting out a great, pensive smile whilst reminiscing over how much has happened and how far he has come since then. With three releases down at the time, Night Slugs were becoming a force to be reckoned with and rumours, that eventually accurate, were soon circulating that Greene's track would find a welcoming home with Bok Bok and L-Vis 1990. Numerous tours and releases later, plus approval from Radiohead and launching his own label Vase, Greene has still managed to take it all in his stride. "It was a good year but it just sets a benchmark for what I need to be doing this year" is a statement that clearly demonstrates a dedicated and work orientated man with a great vision. Jacques Greene's evolving sound has been a fascinating one to watch in these two years but it's an evolving sound that still isn't over.
This brings us on nicely to his most recent work and EP titled "Ready", which was released last week on Martyn's 3024. Only time can tell whether the name of the EP suggested a stage in his career where he was ready to take things to a grandeur new direction. Since Martyn premiered two of the tracks on his BBC Essential Mix and guest mix on Rinse FM a couple of months back, the label boss has been professionally keeping the lid tight on these. Whilst the three minute previews of all three tracks gave us a generous insight into the new direction Greene had taken, the full length tracks really fall into a different category of magnificence. Apart from his track "Arrow" with Koreless, these are some of the longest tracks by him to date, yet he manages to exert such quality into the progression and flow that you're left with an immensely fluid and satisfying payoff.
Things begin with "Ready", the track that has been in circulation the longest. Although apparent from the start that Greene has decided to take a more techno and house based approach on the EP, he's managed to transcend his style over with ease. There's no denying the drums are straight Jacques Greene, despite the four by four patterns. The track starts with a minute of subtle echoed vocals that flaunt in and out of the arpeggiated synth work before breaking down into a heavy rolling synth lead. Greene manages to balance the peak time sections with the entrance of  harmonising pads in the middle which create an entrancing moment whilst layered with the vocals and synth work. "Prism" brings us onto the second track which further asserts Greene's ability in being able to craft catchy and emotive melodies. A repeated 5 note melody and a bassline make up the core foundations for the first half of the track, bridging on evoking feelings of elation whilst remaining unquestionably danceable. Greene packages everything he's introduced in the first four minutes into a full blown finale introducing a new synthline that slowly resonates in and out through the bassline and melody. It's perfectly structured and the subtle variations throughout will make it held very high in regard as one of Greene's finest productions. The third and final track "Dakou", which is a digital exclusive, is more in line with the Greene we've known to hear and love. The intricate drum patterns and and staple RnB vocals are present and the 303 makes a joyous appearance amidst a backdrop of warm elements. It's a fantastic way to round off the EP, giving the fans a sonic palette of new and old that should have even the biggest of naysayers casually foot tapping. As YouTube user 'futuredubs' put so accurately on the Youtube rip of "Prism": "It's 2012, how is music still getting better?"
Jacques Greene – Ready EP is out now to buy digitally and on vinyl on 3024