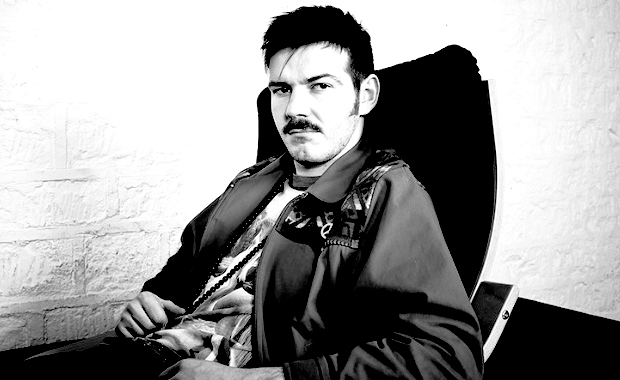 With 16 tracks in 35 frenetic minutes, Panteros666 (fka Kamel Toe) has killed it on this latest Truancy Volume. Within little more than half an hour this crazy moustached Frenchman has encapsulated the crazy noisy amazing exciting sounds coming out of his homeland (and beyond) right now. Focusing on his own tracks and some from his label/stable-mates Marble Players, Myd, Canblaster, Teki Latex and Para One, this mix will slap you in the face and leave you shook. You dun kno. All that matters is that this will jerk your head up and demand your attention. Panteros666 will take you on a trip to the Playground, full of Monsters, Animals and Deep Sea Creatures, all the way to the Northside with an Aisle Seat, while we're having some gosh darn Calculated Fun.

First of all thanks for the great mix – I've already played it a few times and know that won't stop soon. What was going through your head when you put it together? My very first mixtapes really were about setting a vibe out there among that gigantic population of DJs and producers. I gave them fun names like "Plus Belle la Life" or "Terminator 2 Erotica" and started using Photoshop to make specific artworks. The idea was to set a tone and a manner rather than just mixing cool club tracks together! For the TRUANTS one, i felt i had to focus on the energy we have put in Club Cheval over the last months.
I noticed a whole load of trancey synths throughout the mix, these have started to make a resurgence despite a lot of snobbery towards the genre itself. How do you feel about the T word? I lived on the French side of the Belgian border during my teenage years. So every time I would go shopping with my mum I'd hear these types of synth in supermarkets in Belgium, hahaha. You are choosing a salad and you have epic tracks playing in the shop, but no-one cares. It cracked me up every time. Culturally speaking, there's no T word for me, nor do I have snobbery for any kind of electronic music. Today, everyone consumes club music, it has almost become functional, each population has its type of electronic music, with its own codes or standard of quality. It's what you get worldwide! I find it great that metal heads or rock fans who resent electronic music, have to put up with club music at every party! I used to feel that way before falling in love with house music.
How did you first join the Club Cheval stable? I had my best university friend called Jean who introduced me to Myd and Canblaster, we met, hung around, and guess what? We were on the exact same wavelength! We then started indie-electro projects together where I played cyborg drums. One day, we decided to make club music and gave ourselves a crew name for that. Sam Tiba went to the same university as me and one night I heard him DJ at our local club and it was fantastic! He was playing booty, baile funk, crunk, 2 step etc. We were so pleased to meet in Lille (North of France) that he naturally joined us in our quest.
I guess that was a springboard for working with Sound Pellegrino? I discovered Cubase six months before we created Club Cheval! So no, the Kegstand EP on Sound Pellegrino was totally unexpected. Although, it is through Sound Pellegrino releases like Renaissance Man or L-Vis 1990 that I decided to make house music. It sounded so cool! Then I read Teki Latex envisioned his label like Dada art applied to club music, I loved that motto.
The internet is buzzing with the launch of Marble, do you feel a lot of pressure living up to the legacy of Institubes (RIP)? None at all, we have our own way and I tend to believe that we are more a big family that needs to share and boost our scene together rather than hate each other. You are better off thinking of the scene as a priest of house music, haha. Damn, we're dealing with music, not gladiators! Bobmo, Surkin, Para One and Das Glow are astonishing producers, they always amaze me.
Apart from what the internet already knows, are there any crazy collaborations or unexpected signings we can look forward to? Sam Tiba, Myd, Canblaster and I recently started to look for voices, so there you go! For my part, I'm currently making tracks with the great DJ entertainer Jean Nipon. I made bombastic videos for my second EP with Narco TV from the extended Pelican Fly crew.
After French house, French electro-house and whatever it is you can call the Club Cheval/Sound Pellegrino "sound", what sounds do you think will come out of your homeland next? There is an obvious glorification of old-school house right now, just like indie bands drew their inspiration from 60's and 70's bands in the early 2000's. Producers tend to inject parts of history into their production, it's beautiful.
Backtracking here a bit, what got you into "dance music" and DJ culture in the first place? I learned jazz drumming from the age of seven, I got bored pretty quickly of academic forms of drumming. I therefore got myself a Boss DR-202, a 90's groovebox, and learned all the patterns inside, they stemmed  from cheesy jungle, to cheesy acid jazz, cheesy breakbeat and breakcore, haha, it's definitely 90's. That's how I blissfully got trapped!
What's your setup like, both in terms of making tracks and remixes and DJing? Right now, I use Ableton Live to produce and YouTube for dance culture! I plan to buy synths because I stiil can't create the music I have in mind due to technical problems! I don't get much vibes from VSTs… Luckily, I play my beats on a midi groovebox piloting a drumrack.
What are your thoughts on dancefloors in 2011? Mmmhh, no more Wayfarers, more biatches, more interesting vocals, and bigger rooms.
There's a lot of hate out there for certain artists, which often overpowers the positive celebration of the genuinely exciting and talented. Who would you most like to see make it big over the coming months? I'm afraid making it big often ryhmes with doing awful music! Look even, dubstep has become a pain in the ass! Let's say I just want great EPs.
What are your top five non-club records?
Zoot Woman – Living In A Magazine
Yes – Fragile
Tears For Fears – The Hurting
King Crimson – Red
Battles – Mirrored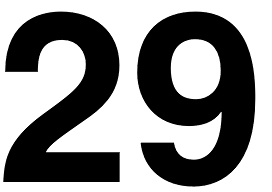 TRUANCY VOLUME 29: PANTEROS666
1 – LOL Boys – Aisle Seat (Discobelle)
2 – Panteros666 – Calculated Fun (CD-R)
3 – Marble Players – Playground (Marble)
4 – Myd – Octodip (forthcoming Marble)
5 – Prysmo – Hard Sax (Canblaster remix) (All Naked)
6 – Bobmo – Northside (BNR)
7 – Phil Kieran – I Think I'm a Monster
8 – Dr Gonzo – Bust Em Up (Panteros666 remix) (Southern Fried)
9 – Marcus Price & Carli – Bubblegum (Sam Tiba remix) (Palms Out Sounds)
10 – Magnum – Cash (Panteros666 remix) (Forthcoming Nightshifters)
11 – Teki Latex & Para One – Deep Sea Creatures (Forthcoming Marble)
12 – Cabo Snoop – Windek
13 – Mr Tweeks – Numéro 7 (Pelican Fly)
14 – Lil Scrapy – Look at Me (Justin Martin Radio mix)
15 – Chad Valley – Up & Down (Panteros666 remix) (Maman Records)
16 – Real Fur – Animal (Panteros666 remix) (Forthcoming Safari Funk Records)