Truancy Volume 26: Broke One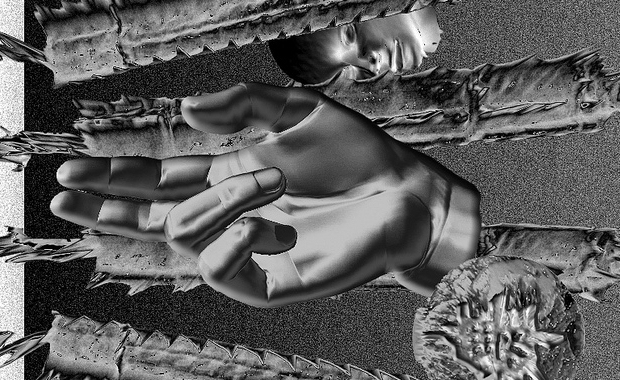 Indulge me a moment if you will, and imagine the group photo of the Nu Skool Class of 2011 – the sparky young upstarts pushing through and poised to shake things up, the aural equivalent of a sharp slap round the face and a Red Bull shoved hastily down our necks. There he is, front and centre, shoes shined, hair neatly combed and grinning his little face off – Fabio 'Broke One' Brocato, the latest gift of boxfresh talent from Italy forcing us sit up and take notice. Broke's repertoire has remained consistently impressive  since a fevered post of mine  back in October that some of you dedicated Truanteers may remember, celebrating his particular brand of unashamedly ravey, 90's house with a modern edge.  A gallant ambassador of the current resurgence in a more traditional house sound ripe with hands-in-the-air opportunities and old-skool piano riffs, Fab has graced remixes for Reset!, Scuola Furano, Evil Nine, Night Drugs, Kavinsky & Teki Latex with his midas touch, as well as producing his own tracks made especially for those of us who will always have a soft spot for a fat piano breakdown. With an exclusive track forthcoming on the much-anticipated Moda compilation and the impending release of his Stop Making Sense EP, we caught up with Fabio to see what else is poppin' and bagged you an exclusive sweet-assed Truancy Volume in the process from the new boy everyone's keeping a watchful eye on… but not in a lecherous way, you understand. Well, maybe a bit.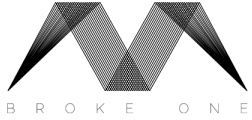 Fabio, how are you? It feels like you really broke through in 2010, any particular highlights of the past year? The support from the likes of Azari & III, who arguably have become one of the biggest names in dance music this year, must be quite a boost. Hello everyone. I must say that 2010 has been particularly generous with me: I had the possibility to play at many important events, both in Italy and Europe and I am really satisfied by that. Consequently many artists that, to this day, I consider to be a source of inspiration have greatly supported me. To cite some of them: Azari & III (as you have said), Evil Nine, Shadow Dancer, Stylophonic  and Congorock. To me 2010 was definitely a year full of surprises.
It seems like the authentic, deeper house sound is set to return in a big way next year – do you have a master plan in place for 2011, what's on the agenda? I'm really happy that true house music is becoming fashionable again. At the moment I'm working on a quite few remixes and on a new track that will be released on a Moda compilation. Moreover some important collaborations are coming up, but I still can't talk about it.
Can you tell us about any of your musical influences growing up, did you grow up in a house filled with music? And did you have any dodgy musical phases you want to confess to? How did you get into making music? I've been raised in a house where music was never lacking: my brother Luca has been a DJ for a long time and a source of inspiration for years and I can pretty much say that all I know, musically speaking, I've learned it from him, and that is probably why I am so attached to old school house music. I've started composing more or less when I was twelve, at the time I was using an old MS-Dos program named FastTracker 2, I was creating mainly house and some beats for my ambitious hip hop project that unfortunately died soon (I still have some tracks dating back to 1999). Discovering Reason in 2002 literally changed my life: I started with some chill out tracks that some people defined as "perfect soundtrack for a soft-porn movie", up until now, to this interview.
How would you describe your DJ sets? Do you think this mixtape is an accurate representation what you might play out? Definitely, yes. I like to mix old and new school in my sets. I think is important to let as many people know about the roots of the music that is played in clubs today. Where will we all be today without Detroit and Chicago?
Do you lament the decline in popularity of vinyl and the rise of CDJ's/laptops? The mp3 format has been so revolutionary that the DJ figure changed completely and honestly I'm not complaining about the way playing evolved. Obviously there is much less technique involved and the performance could result a lot less personal. Anyhow I think that it is still possible to distinguish a good DJ from a bad one regardless of the type of hardware he decided to use for his set.
What's your current obsession? Erm, I don't think it is a true obsession, let's say that I'm watching lots of movies in between a production and the other. I think it is the best way to refresh my ideas and maybe get some inspiration (usually from 80's and 90's movies).
Which artists out there now are really exciting you? I'm really fascinated by Lone's last works; I define them as "future old school" for his ability to completely re-invent what has been a downright musical era. Other artists are: Hudson Mohawke, Azari & III, Tensnake and for sure Kink.
How do you feel about how the Italian dance music scene has progressed recently? I found the way things are evolving to be a bit disappointing, it seems that the big Italian names are sitting back. I am convinced that in order to survive in this scene it is fundamental to be able to innovate, keep up or challenge yourself. On the contrary I believe that there are new Italian artists that are ready to explode, such as Keith &Supabeatz and NT89.
Now for the big one, that I have named 'Desert Island Disco'.  Which favourite 5 tracks of all time, any genre, would you take to a desert island and why? Jamiroquai – Alright: Because I love his hats and headgears since I was ten years old. Q-Tip feat. Norah Jones – Life is Better: Because it makes me feel alright. Daft Punk – Fresh, Joe Smooth – Promised Land & Inner City – Big Fun. For these: no particular reasons. They MUST be there.


01 – Martyn and Mike Slott – All Nights
02 – Lone – Cloud 909
03 – Shadow Dancer – It's The Everything
04 – Steve Bug – My Sweet Vital Angel
05 – Star Traxx and Riva Starr – More (KiNK Remix) + Inner City – Big Fun (Acapella)
06 – Dexter – 1992 (Vocal Version)
07 – Boys Noize – Trooper (Strip Steve Remix)
08 – King Cosmic – Acid In My Soul (KiNK Remix – Snuff Crew Edit)
09 – Funkineven – Heart Pound
10 – Bobmo – Hardbells
11 – Feadz – Dial a Tool
12 – Kris Wadsworth – Limited
13 – Dj Dealer – Hungry (Destroyer Mix)
14 – AFMB – Backup Days
15 – Fries and Bridges – Just Because (Ghetto Mix)
16 – KiNK and Neville Watson – Metropole
17 – Joy O – Wade In
18 – High Powered Boys – Udon (Julio Bashmore Sax-Dub)

Download: Truancy Volume 26 – Broke One (133,9MB)
Visuals: Travis Stearns & YAMAHAHA.