TURNTABLE LAB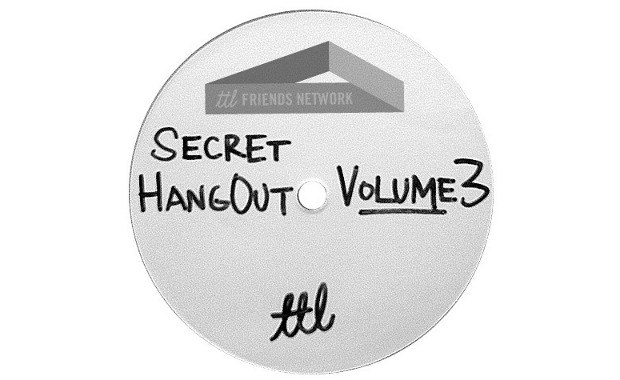 I never really thought i'd write a blog post about an online shop, but there you go. I really love Turntable Lab. They send out great newsletters – 12 for Tuesday and the Friday Clothing Report – always packed with cool shit that they sell. The reason I'm talking about them is they've just issued a free compilation called Secret Hangout Vol. 3 – as you might have guessed it's the third instalment of a series in which they put together a bunch of tracks and give them away for free download. How sweet right? To get it you've to be a lab customer, or have an account there at least, but I've been nice and thrown up a few stand-out tracks.
The first is from Midnight Lab Band, who for all the world could just be guys who work for TTL getting together after work, knocking out some funk beats with electronic overtones and throwing a whole load of flange on top, but of course that would be too good to be true. Time Waits For No Man, taken from a 2009 white label on Names You Can Trust, is all of those things, with a simple bassline/piano riff combo, coupled with a shedload of maracas and yelps and what might even be a tiny Liquid Liquid sample towards the end. Groovy.
Midnight Lab Band - Time Waits For No Man
Slightly less life-affirming but just as awesome, I guess you've probably heard of Gaslamp Killer. He's from the same LA-beats-world as Daedelus and FlyLo, and he did one of those amazing We Make It Good mixes a few years ago (whatever happened there?!). Anything Worse is pretty dark and moody, almost with a 50s western feel to it or something, and it has resonances of UNKLE's Berry Meditation (that sort of clanging electronic rattle that accompanies each beat) and there's something about that diminished fifth that reminds me of something else but I just can't place it. Then it rattles on upwards and speeds up for a while before crashing back down to earth at its original tempo. UFO paranoia meets mobile phone interference. Anything Worse? Little better.
Gaslamp Killer - Anything Worse
More recently released is this track fom Chico Mann. I can't really find much about it, the Instro Digital Mix of Exponential. It's kind of Dam-Funk-esque filthy G-funk that brought a puzzled look to my fiancée's face last night, so if she asks what something is rather than just saying outright that it's shit, well that's always a good sign. If I can say one thing, the level of enjoyment I get out of it rises exponentially with each listen. Ok, no more puns.